A Special Christmas With the "Friend"
---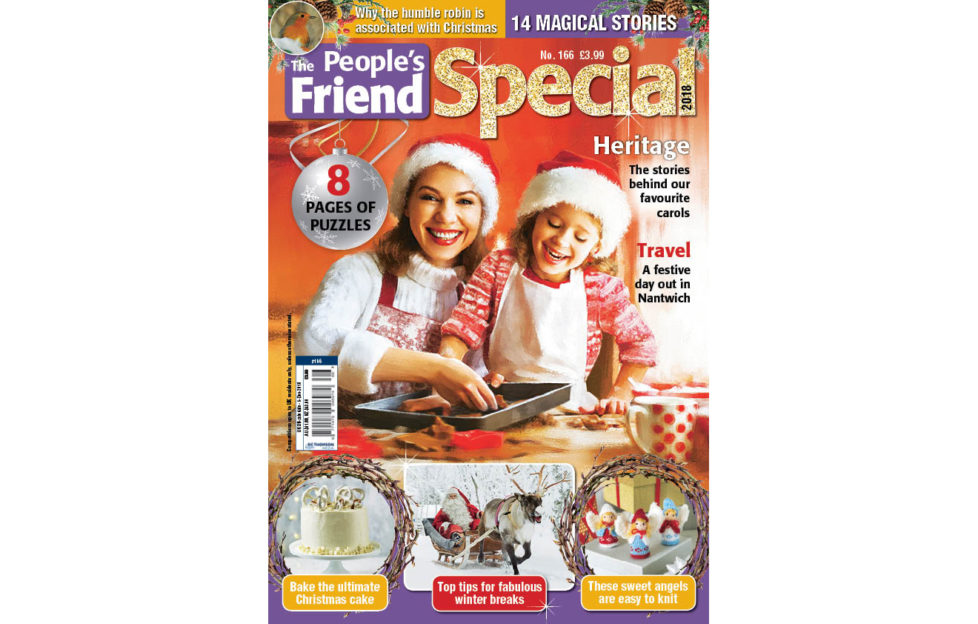 We've got Christmas all wrapped up with our fabulous Special 166, on sale November 14.
We have 14 magical short stories and lots of festive-feel features to capture the Christmas spirit. Polly Pullar takes a look at our feathered friend the robin, while Neil McAllister takes us on a trip to the beautiful town of Nantwich, while Dianne Boardman goes behind the scenes to visit the world's biggest manufacturer of mince pies.
We also show you how to knit a choir of angels and we have some delicious recipes that ring the changes from the traditional Christmas cake.
The icing on the cake is the fabulous Christmas CD that comes with this Special. As we're fast approaching our 150th anniversary, the tracks are arranged in various styles of music from the last century and a half. It's the perfect seasonal soundtrack.
A Fresh Start
It's the time of year for giving, too, and we have a great feature on the revolutionary new social housing scheme Social Bite Village, which provides a roof over the heads of homeless people and gives them a fresh start. Chris Cope talks to the man behind the idea, Josh Littlejohn, who has also organised a "Sleep In The Park" event to raise money in a bid to end homelessness in Scotland for good.
Last year's event raised an incredible £4 million which helps fund amazing projects, such as the Social Bite Village. This year, "Sleep In The Park" is being held in four cities on one night – December 8 – when it's hoped 12,000 people armed with sleeping bags will spend a night under the stars raising much-needed money. Among those people will be a hardy team from the "Friend", we'll let you know how they get on with supporting this fabulous cause.
You can buy our Specials through the DCThomson Shop.