Show Us The Way To Alvaston
---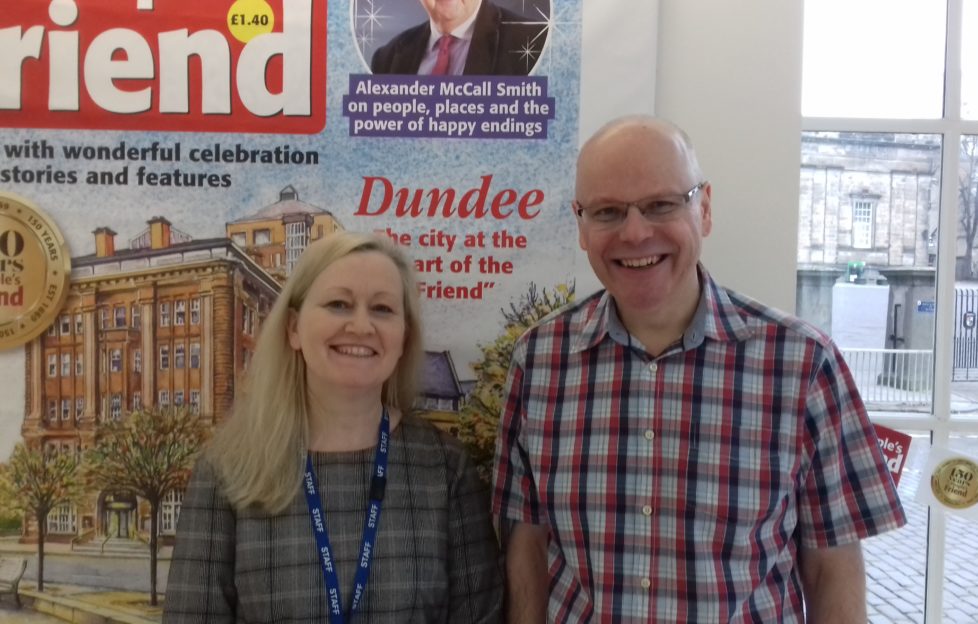 When Angela was looking for volunteers for our 150th birthday weekend at Warner's Alvaston Hall, Cheshire, my fiction buddy, Lucy, and I instantly threw our names into the hat. We received such positive feedback from fellow "Friend" colleagues Jacki and Margaret about last year's Alvaston holiday weekend, that we knew straight away we had to be part of this year's event.
From May 31 to June 3, Alvaston Hall Hotel will be home to the "Friend", where our readers will get the chance to be part of our special birthday celebrations.
So what are newbies Lucy and I looking forward to the most . . .?
Alan
I'm looking forward to meeting our readers. The "Friend" is intrinsically all about our readers – the heartbeat of the magazine. So what better way to celebrate the grand old lady's 150th year, than to be part of a fun-packed weekend with those who care about it the most.
There will be so many activities on offer, I won't know where to start first. I do know Lucy and I will be hosting a writing workshop, for those with a penchant for fiction writing, or simply for those who love to read. If it's "Friend" stories and serials you are interested in, then it's our hope you will find it an informal and entertaining session.
Bullseye Entertainment
There are lots of different activities over the course of the weekend. As a fan of "Strictly Come Dancing" (and channelling my inner John Travolta) I'd like to learn one or two moves on the dance floor. And for an outdoor pursuit, who wouldn't want to fire an arrow or two at a target, so sign me up for an archery session, too.
Whatever your interests, I hope to see you there, enjoying a fabulous weekend of what the "Friend" does best – entertaining our readers.
Lucy
Like Alan, meeting the readers, first and foremost, and getting to know them a little, and talking to them about what makes their "Friend" so special to them.
I'm looking forward to visiting the surrounding area; it's not somewhere I know very well so that's exciting! Plus all the activities, including the walks and the archery. Fencing, too – I've always fancied trying it but never done it. En garde!
Of course, beating Alan at croquet. And then there's the pool. See you there!
Join the "Friend" team at Warner's Alvaston Hall in May and we promise we'll make it a weekend to remember.