Chatting To Paul da Vinci
---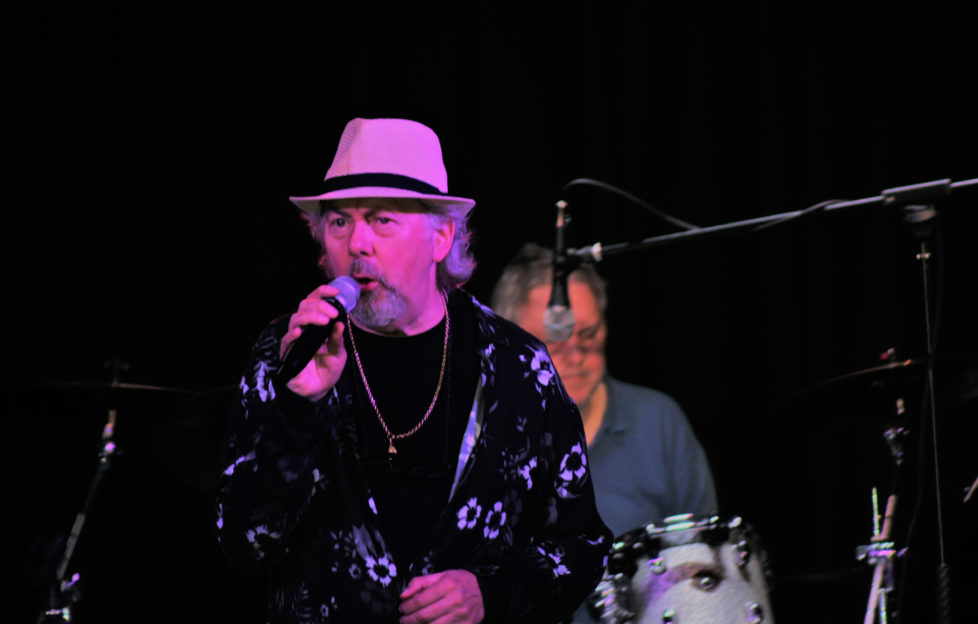 As a child of the Seventies, it was a great treat for me to chat to Paul da Vinci, our interviewee in our April 27 issue. There wasn't room to print everything, so we thought we'd share a little more of his story with you here.
Paul's is the amazing voice behind "Sugar Baby Love", a number one hit for the Rubettes in 1974. He also wrote and sang "Your Baby Ain't Your Baby Anymore", his solo top 20 hit in the same year.
His long and varied career of more than 50 years in the music business was inspired by his love of the music he heard in church as a young choirboy.
He wasn't always expecting to be in music, though.
"It's funny," he said, "because, when I was younger, I won a trophy called the 'Brockway Music Trophy' when I was at school, much to my amazement! Everyone was saying, 'yeah but when your voice breaks you won't be able to sing like that.'
"I remember in secondary school walking along with these guys and they were singing pop music at the time and they went, 'oh, you won't be able to sing that once your voice goes'."
But when Paul's voice broke he retained his amazing three-and-a-half octave vocal range – and modestly assumed it was nothing special.
"I just assumed everybody could do it," he says.
Early Days
Music was where he wanted to be, and he went to as many auditions as he could at the time. His musical ambitions weren't encouraged at home, though; Paul's dad was very keen for his son to find a secure job.
"My father wanted me to get an apprenticeship and do a proper job, as a gas fitting apprentice. I learned to play very good table tennis while I did that! Then I thought that it wasn't for me. I bought myself some expensive clothes, dressed up to the nines, went up to London and suddenly found myself in the accounts office of the British And Northern Shipping Agency. So I started working up there, but meanwhile I was doing music in groups as well. So up until about sixteen, I had a job."
At that time, Paul's "first proper group", the Theory, had a residency once a week in Hornchurch. The group quickly got a recording contract with Transatlantic Records. They were signed alongside a group called the Humblebums, featuring a then-unknown Scottish folk singer called Billy Connolly!
After hearing the group's single, "This Little Boy", songwriter Tony Macaulay got in touch. He recruited Paul as a demo singer for the songs he was writing for bands such as the Hollies and Pickettywitch, and Paul's career as a session singer took off from there.
It's led to him selling over 8 million records and singing the vocals for numerous advertisements, and now he's back to singing live, with the band he formed in 2016, the Paul da Vinci Experience. He's especially proud that his grandson, musician Aaron Prewer-Jenkinson, performs in the band, too, along with some extremely talented bandmates — including a young beatboxing drummer!
Healthy Living
Paul says his high notes are still there, and he does take care to protect them.
"I am very careful with my voice," he says. "If I get a bad cold, it's over! I don't go out unless I'm vocally a hundred percent, because I'm singing nearly three and a half octaves on stage. And if you get a cold that's absolutely impossible!
"In the audience now people have got phones, so if you've got flu and you're trying to sing it will go all over YouTube! I don't drink an awful lot — never excessively, and never have done. I'm careful with what I eat. I'm usually very healthy."
Offstage, Paul continues to be creative.
"I used to draw all the time, but my wife's a much better artist than I am. I still draw, but not very often, because she's so good that I don't compete! She's a very reluctant artist — nobody can see what she does, but she's brilliant."
Mostly, though, Paul spends his time writing music, including classical pieces.
"I've had some classical pieces played by the strings of the CBSO [City of Birmingham Symphony Orchestra].
"I did a sixteen-minute concerto for them that was played at the Wigmore Hall in London which I was really proud about, and at the Southbank."
"It's not a hobby," he says. "It's a lifestyle."
Come Hear The Band!
Paul's joy in music comes through clearly in his stage performance. Looking at the videos of the band going through their Sixties and Seventies numbers, you can see they can't stop smiling.
That's true, Paul admits.
"It's genuine, absolutely. It's so lovely to get those audience reactions."
We can't wait to see Paul and the band in action at Alvaston Hall in May!
Visit Paul's website for a little more on the band, including videos of some of their performances.
Correction: in our April 27 issue, we state that Paul played Joseph in "Joseph And The Amazing Technicolour Dreamcoat". He actually played Pharaoh, "the Elvis part"!