Fiction Sneak Peek: August 17, 2019 issue
---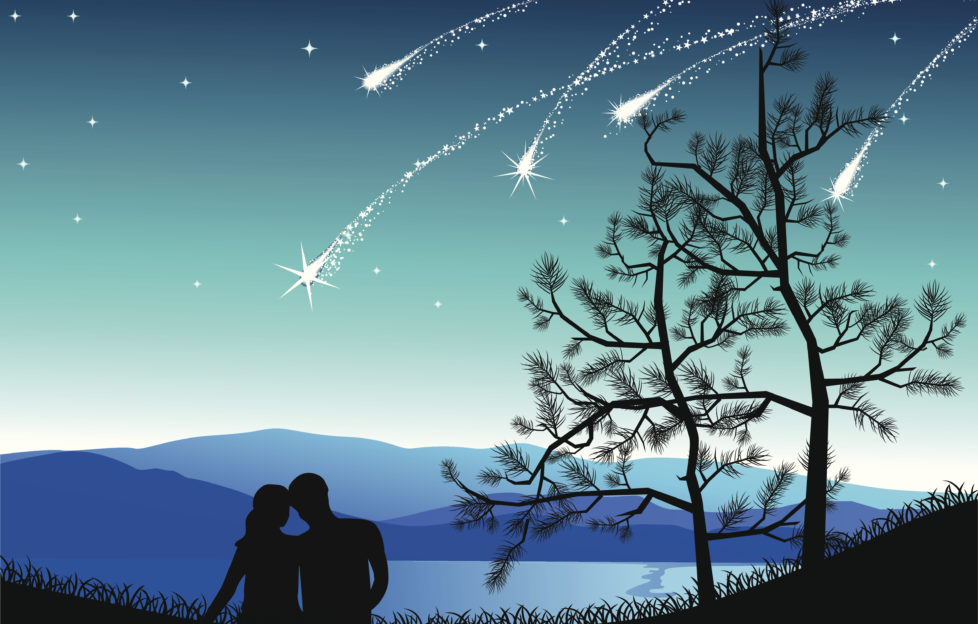 Illustration: iStock.
Let's take a sneak peek inside our August 17 issue, on sale this week.
The story welcoming you to our latest issue is "Lucky Star" by Rebecca Holmes. It's another visit to Matthew's book shop in Hopewell, with both Matthew and Aimee making wishes on an evening of shooting stars.
We make a return visit in our next story, too. This time to the Villa Lingualarga for "Daniela's Big Day" by Stefania Hartley. Will Don Pericle work his usual magic? Illustrated by Helen Welsh.
It's "All Abroad" for a change of scene in Teresa Ashby's fun family story. I like the cute wee illustration for this one.
In "Words Of Wisdom" by Katie Ashmore, Flora's off to see her aunt, who she knows will be thrilled at her news – or will she? Illustration by Mandy Dixon.
"The Man In The Shadows" by Val Bonsall features her Victorian ghost hunters, Charles and Adeline, who've heard tell of a spectre in the valley . . . Illustration by Ruth Blair.
Molly's desperate to get the gorgeous Ricardo to notice her in "Spellbound" by Victoria Scotland, illustrated by Sarah Holliday.
Fancy that, we have a second wedding story – we must have been in a romantic mood the week we compiled this issue.
It's "Wedding Worries" by Teresa Ashby, about a big day when the bride, naturally, hopes that nothing will go wrong. Of course it won't . . . Illustration by Jim Dewar.
Serials
"Where The Musk Mallow Grows" by Pamela Ormondroyd reaches its satisfying conclusion. Did you enjoy this one, being only three instalments? Illustration by Helen Welsh. The Fiction team's Alan chats to Pamela as our Writer of the Week.
"The Call Of The City" by Katharine Swartz reaches part 4, with Grace fretting as she faces her first day. Is she good enough? And things aren't going quite to plan. Back home, either. Illustration by Sailesh Thakrar.
Series
It's Ellory's first job and he's loving it in "Hold The Front Page" by Eirin Thompson.
Last word this week goes to "Riverside", our unmissable soap by Glenda Young. I say it every week but you really can't miss the latest. Oh my goodness.
What did you think of this sneak peek? Has it encouraged you to pick up our latest issue.
If you're a fiction fan, you can also check out our "150 Years Of Short Stories Special Collector's Edition".
This lavish 148-page publication celebrates 150 years of story-telling in the world's longest-running women's weekly magazine, and is illustrated throughout with lovingly restored artwork.
With vintage poems, articles and 36 original short stories carefully chosen from the magazine's archives, it's a treasury of fabulous fiction that reflects women's lives, hopes and dreams over the past 150 years.
Click here to order yours now!