Fiction Sneak Peek: Aug 24, 2019 issue
---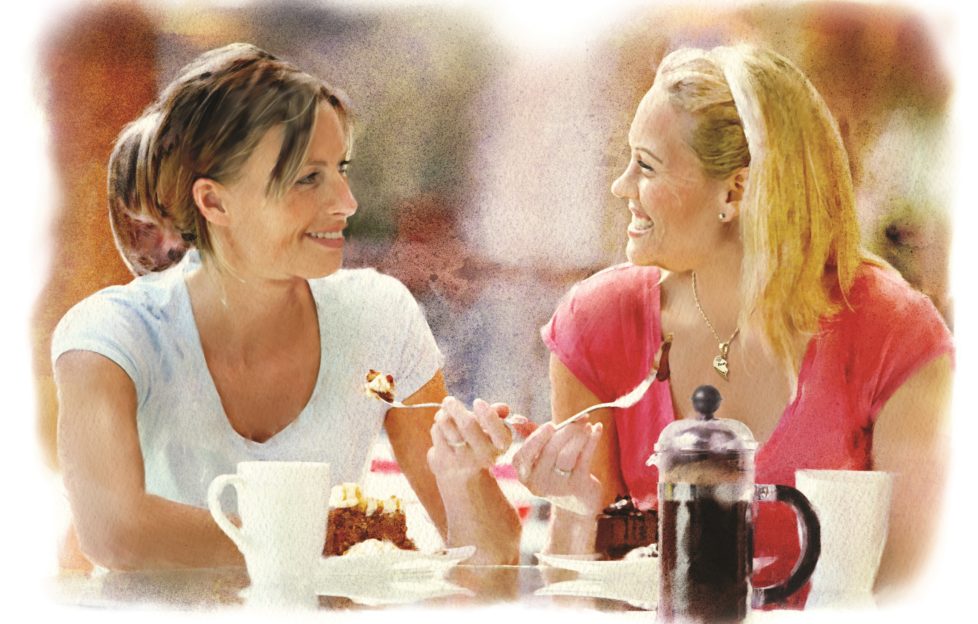 Illustration by Jim Dewar.
It's time for my weekly sneak peek at the stories in our latest issue!
One of my favourite kind of stories opens the magazine this week.
It's about sisters Rose and Viola, and their floral names are just about all they have in common. Hence the story's title, "Nothing In Common". It's by Rebecca Holmes.
Ah, unrequited love — is heartbreak in store for Giovanni in "Coffee For Cassie"? By Val Bonsall, it's illustrated by Mandy Dixon.
A frog pendant symbolises so much for Ellie as she waits for news of husband Paul in "Happy Ever After?", a sweet and touching story by Della Galton.
Oh, young people and their phones. They're always on them, aren't they? For one family, though, enough is enough. But . . . who really has the problem in "Reconnecting" by Vanda Inman? Illustrated by Ruth Blair.
"Dark Secrets" by Teresa Ashby is a murder mystery set in 1930. Fleur is housemaid to Lady Pask, who has taken it into her head to invite a clairvoyant to Fording House. Unfortunately Madame Bernard doesn't predict quite everything that's about to occur! Illustrated by Jim Dewar.
A sunshine break with a pal in the Aegean — a chance to recharge the batteries. And for Lisa, that's never been more important in "Time To Heal" by Katie Ashmore, illustrated by Kirk Houston.
It's bake-off time in "Easy As Pie" by Eirin Thompson. Judy feels she's hot favourite, but will it be her year?
Serials
A brand-new serial begins this week. "No Ocean Too Wide" is by Katie Ashmore, and illustrated by Ruth Blair. It's a tear-jerker, I warn you, based on the true, tragic stories of Canada's orphan children. It opens with Clara and Betsy in a children's home . . .
Meanwhile in "The Call Of The City" by Katharine Swartz, Grace is making her way in New York, but family life back home is far from uneventful for both Andrew and Meg, and Kerry and Daniel. Illustration: Sailesh Thakrar.
Series
Jo's job clashes with her maternal side "Hold The Front Page" by Eirin Thompson.
Mary's fair bursting with exciting news in "Riverside", our unmissable weekly soap by Glenda Young. George? George!
And don't miss Lucy's chat with Linda Priestley, our Writer of the Week. She joined us to tell us all about her current Pocket Novel.
Plan to pick up our issue after reading this sneak peek? Every "Friend" is this good, you know! Subscribe today and never miss another one. 
You'll even get a free gift!