Angela Debuts On The "Pass It On" Podcast
---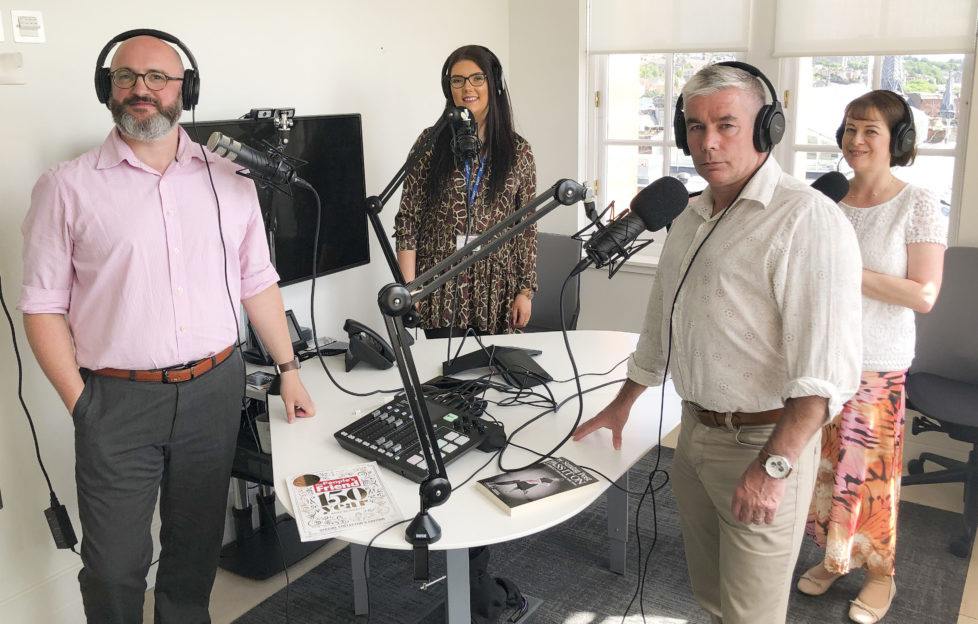 Photograph by DC Thomson Ltd.
As Editor Angela mentioned in her diary last month, she now has another string to her bow: podcast star.
That comes after she joined the team over at the "Pass It On" podcast to help mark the anniversary of the outbreak of World War II.
Angela was there to give an insight into the "Friend" of that era, and how it helped readers through a very difficult time.
She was also able to talk a little about our 150th Anniversary Special, which covered the war years extensively.
In particular, the discussion centred on the weird and wonderful recipes then-Cookery Editor Kitty published to help readers make the most of their rations, and the effect the war had on the struggle for women's rights in Britain.
Plus, there were some choice words on Canadian soldiers (both from readers, and from a famed British general of the time).
Although "Pass It On" normally covers household tips from the 1950s, this time there were some special Sunday Post tips from the war years, too.
And despite the shift in time period, presenter Connie still found herself a little baffled by them . . . particularly a very complex concoction for cleaning linoleum . . .
Listen to the WWII 80th Anniversary Special Episode for a discount code you can use for 15% off when buying the 150th Anniversary Special from the DC Thomson Shop.
Subscribing to "Pass It On" is completely free.
Find it on Apple Podcasts, Spotify, or wherever you get your podcasts.
Episodes are released every Wednesday.
Not sure about how to subscribe or listen to a podcast? See our handy guide here.