Features Sneak Peek: September 14, 2019 issue
---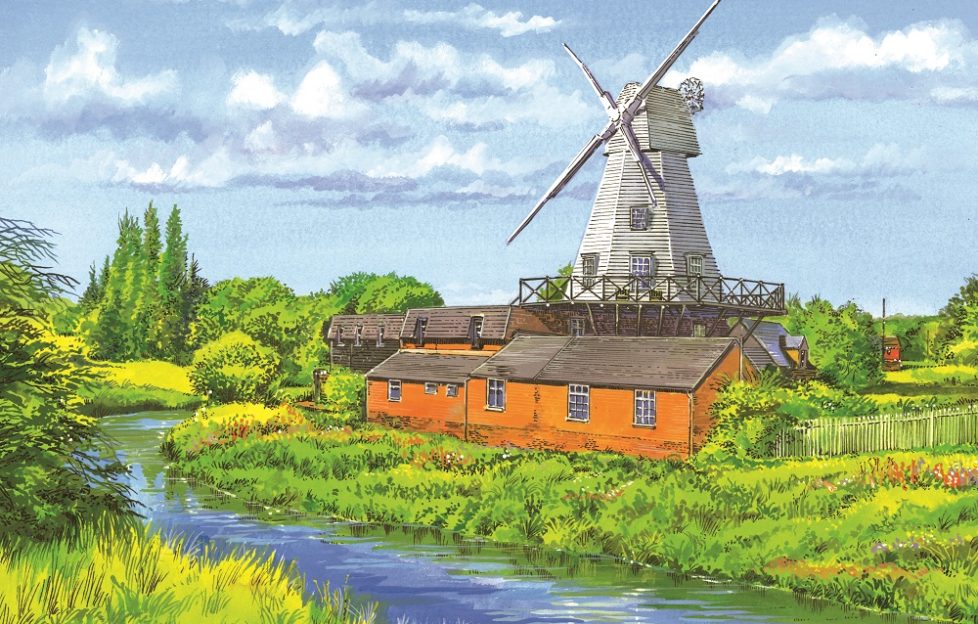 Image by DC Thomson Ltd.
Kicking off the sneak peek this week is the beautiful setting of Rye.
Pat Coulter visits the mediaeval East Sussex town that served as the inspiration for E.F. Benson's Mapp And Lucia novels.
Along the way, she sees the author's former home, Lamb House, and stays at the five-star Jeake's House B&B.
Greenfingers
Linda Petrons updates us on the last year's Hand Of Friendship campaign partner, Greenfingers Charity.
The organisation has opened two hospice gardens since our charity drive — but this is just one example of what the charity has been able to achieve.
The gardens have had an amazing effect on children, parents and staff.
Paradise Wildlife Park
Yvonne McKenzie chats to Lynn Whitnall, who is passionate about helping conservation-based projects.
She is the CEO of Paradise Wildlife Park, where her family live in close proximity to the white lion habitat.
Lynn spends her time raising money to help animals, and has taken on such challenges as climbing Kilimanjaro, a skydive and triathlons.
With Lynn working seven days a week, she is definitely dedicated to the cause — and is determined to contribute to the breeding of endangered animals, and to educate visitors about wildlife.
Loch Lubnaig
Willie Shand visits the remote and lovely Scottish Highlands, taking in Loch Lubnaig and the Chapel of St Bride.
This is the place Sir Walter Scott featured in his novel, "The Lady Of The Lake".
Willie regales us with tales of Rob Roy MacGregor, and other stories of Scotland's history.
Rediscover Rice
To celebrate National Rice Week, Cookery Editor Marion has pulled together a range of rice dishes for you.
From the Vietnamese Prawn And Rice Wraps to the Old-fashioned Clotted Cream Rice Pudding Squares, there's something to suit every taste here. Dig in!
And that's not all.
Elsewhere, health writer Colleen Shannon advises us on how to separate the health facts from the hype. We also chat to Downton Abbey actress turned writer Catherine Steadman.
Plus: we have a pattern to make a beautiful patchwork quilt for your home. Enjoy!
Intrigued by this sneak peek? You should subscribe to the "Friend" today! Not only will you get 13 issues of your favourite magazine for only £14, you'll also receive a free bottle of "Emma By Laura Ashley" perfume!