Fiction Sneak Peek: September 21, 2019 issue
---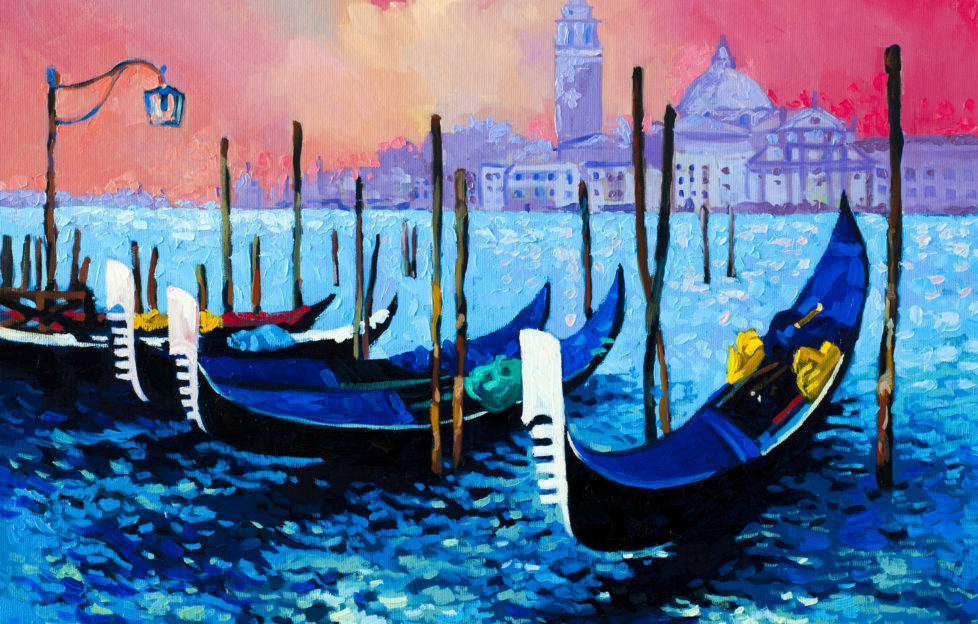 iStock.
We begin this sneak peek with "Romance On The Rialto". What a title. What a picture.
The story is by Rebecca Holmes and it welcomes you to our latest issue.
"The Scent Of Lemon Blossom" is an unusual story by Glenda Young, who you'll know as writer of "Riverside", our weekly soap.
Her short story style is usually fun and light, but this is something quite different. It's a gentle tale set in Spain, where Sabrina and her mother run what everyone knows as the lemon-tree café. Illustration: Mandy Dixon.
Sisters Cath and Jill are off on holiday together. They're very different: one worldly and sophisticated, the other a harassed single mum. How will they get on?
Read "A Hasty Departure" by Helen Yendall — and look out for the twist in the tail. Illustration: Martin Baines
"The Art Of Persuasion" by Katie Ashmore is set in the 1980s. It features mum Christine, who just wants a little home-time me-time.
But how can she get rid of her mum and her daughter? The illustration for this one is by Jim Dewar, who is our Illustrator Of The Week.
"What's It all About, Alfie?" stars a talking cockatiel — not the house-guest Jody was expecting when she got up that morning . . . Illustration: Jim Dewar.
Memories of playing card games in an air raid shelter begin "Sheltered" by Keith Havers, set just after the 1939-1945 war.
It's a thoughtful story about wanting things to stay as they are, and how impossible that is. Illustration: Tracy Fennell.
Eirin Thompson's two lovely ladies are back. This time Maureen and Jean have won a holiday in "A Lucky Break", illustrated by Ruth Blair.
Series
In "Hold The Front Page" by Eirin Thompson, a disgruntled rugby official has a bone to pick with the "Gazette". Uh-oh — rugby players can be big guys . . .
In "Riverside" by Glenda Young, Mary's had a text that she can't quite believe.
Serials
A new serial starts this week. "On Wings Of Hope" by Louise McIvor begins with the legend of the Ghost Owl, and the effect it has on Rosie . . . Illustrated by Kirk Houston.
We're all loving "No Ocean Too Wide" by Katie Ashmore. So emotional. So dramatic. This week, Clara finally finds her little sister. Illustrated by Ruth Blair.
If this sneak peek has inspired you, you'll be able to pick up your copy of this issue in the shops soon.
Or you could subscribe to the "Friend" today, and never miss another exciting story or fascinating feature!