Features Sneak Peek: September 28, 2019 issue
---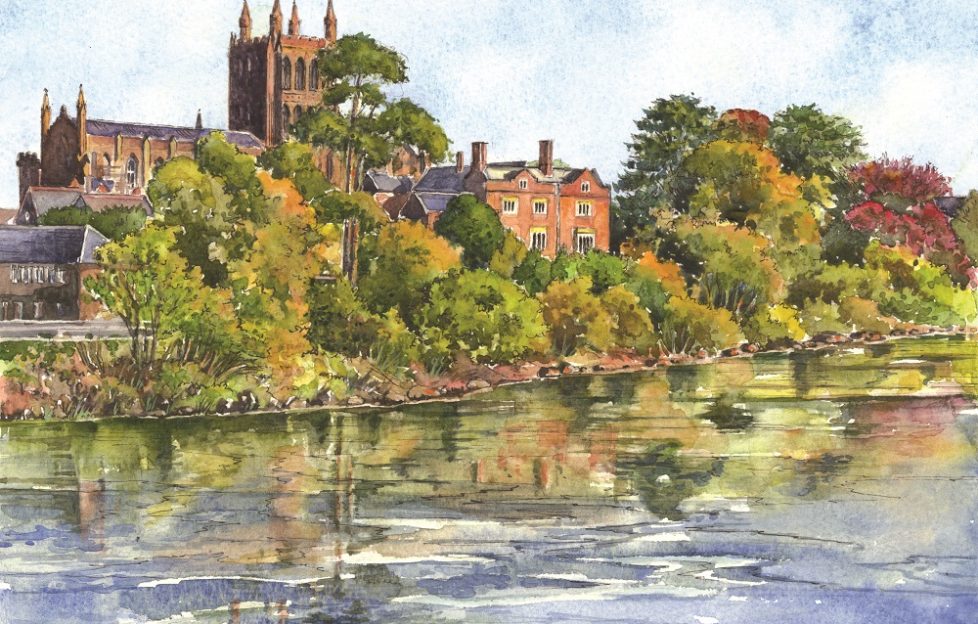 Illustration by DC Thomson Ltd.
Welcome to the features sneak peek for our September 28 issue, which kicks off with a visit to historic Hereford.
Simon Whaley leads us through this remarkable border city, passing over the suspension bridge built in 1898 to commemorate the diamond jubilee of Queen Victoria.
Later, he visits the black and white, timber-framed Old House, which is now a museum.
Fans of classical music may be interested to see a statue of the composer Edward Elgar at Hereford Cathedral.  He lived in this area during one of his most creative periods.
Silver Line
Gillian Thornton chats to Esther Rantzen about Silver Line, the service she introduced to address the issue of loneliness for older people.
Esther launched the initiative in 2013, and in 2016 it was "The People's Friend" Hand Of Friendship campaign partner, alongside Contact The Elderly and the Royal Voluntary Service.
And Silver Line is just as important now as ever, receiving 10,500 calls every week.
Esther's helpline ensures that another person to chat to is only a phone call away.
The Right Ingredients
With our 150th Anniversary Christmas Cookbook now on sale, Marion McGivern explores how tastes have changed since 1869.
Many people will be pleased there are no sheep heads in modern kitchens . . . but this wasn't so back then!
And forget your electric ovens and gas hobs, an open fire used to be the way most women would cook three or four meals a day.
Finding Your Feet
Bill Gibb chats to courageous Corinne Hutton, who overcame adversity to help others through her charity.
Corinne lost her hands and legs, and nearly died from pneumonia and septicaemia.
Many people would never have recovered from such a trauma.
Instead, Corinne founded a charity to help hundreds of other people in a similar situation.
She has since received a British Citizen Award and has made a huge difference to many people's lives.
Where's The Beef?
Cookery editor Marion has five tasty recipes for you this week.
All the dishes include beef, and they are guaranteed to get your mouth watering. The Thai-style Chantenay And Beef Salad looks particularly tempting.
And there's more!
Alexandra Campbell suggests plants suitable for smaller gardens, and Sarah Jagger gives advice on barista-style coffee at home.
Plus: we have a colourful pattern for a Fair Isle beret and snood.
Make sure you don't miss out!
Did you know you'll receive a free gift for subscribing to "The People's Friend" today? Click here for a sneak peek!.