Features Sneak Peek: October 19, 2019
---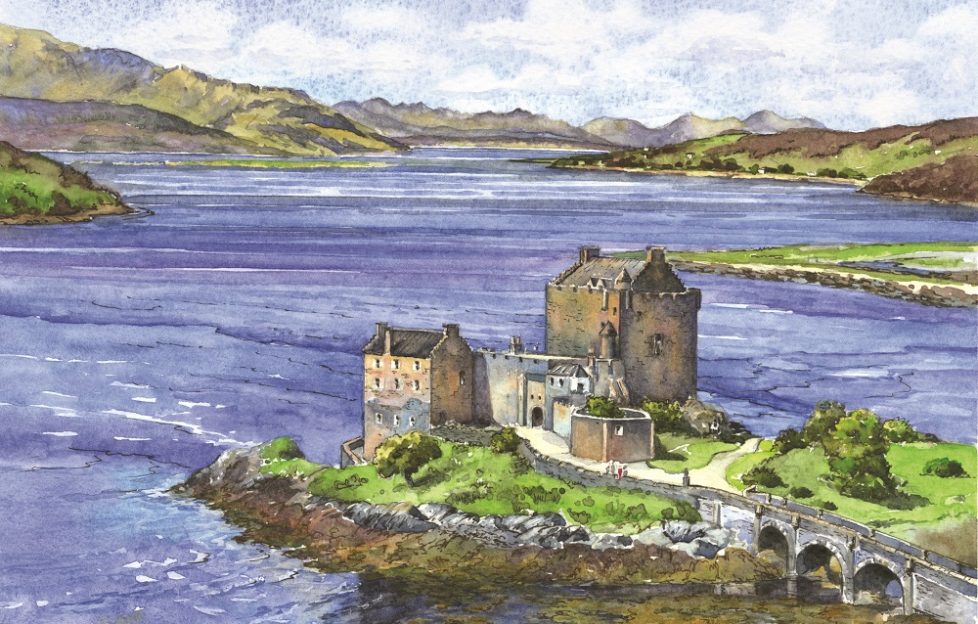 Illustration by DC Thomson Ltd.
This week's sneak peek kicks off in beautiful Kintail in the north-west Highlands.
Willie Shand takes us past the stunning Loch Duich. Don't forget your camera!
Willie stops at Totaig to take advantage of the uninterrupted view across the loch to Dornie and Eilean Donan Castle.
He also looks in on the brock of Caisteal Grugaig, which is well over 2,000 years old.
Autumn On The Farm
Polly Pullar shares some of her favourite shots from her own doorstep.
From a tawny owl to pet sheep and prickly hedgehogs, there is a whole host of wildlife for Polly to picture.
The Brilliance Of Blackpool
Yvonne McKenzie shines a spotlight on the famous Illuminations, which have been brightening up our lives for 140 years.
Artist and designer Jane Haworth has worked with the Illuminations for the past 10 years, and tells Yvonne how the event has changed.
The staff are constantly experimenting to bring us new features or to reinvent traditional elements.
Pick Of The Crop
Marion McGivern chats to Kristin Barrett about her fruitful community initiative.
The Perthshire resident had realised apples from a local tree were going to waste. Thanks to her efforts, the community are sharing the fruit, which they leave in handmade cloth bags around the town.
The apples have also been pressed to make juice, and the leftover pulp is used as compost.
Get Ready To Bake!
Cookery Editor Marion has five tasty recipes for you to bake at home.
With such delicious ingredients as raspberry, apple and coffee, these will suit all kinds of tastes.
The Arctic Coffee-soaked Tres Leches Cake above certainly look tasty!
There's so much more for you to enjoy elsewhere, too.
Alexandra Campbell shares her expert advice on small gardens, while author Sara Sheridan shines a spotlight on the forgotten women in Scotland's history.
Plus: we have a pattern for a cosy sweater knitted in pretty pastel shades. Don't miss out!
Has this sneak peek encouraged you to pick up our October 19, 2019 issue?