Features Sneak Peek: October 26, 2019
---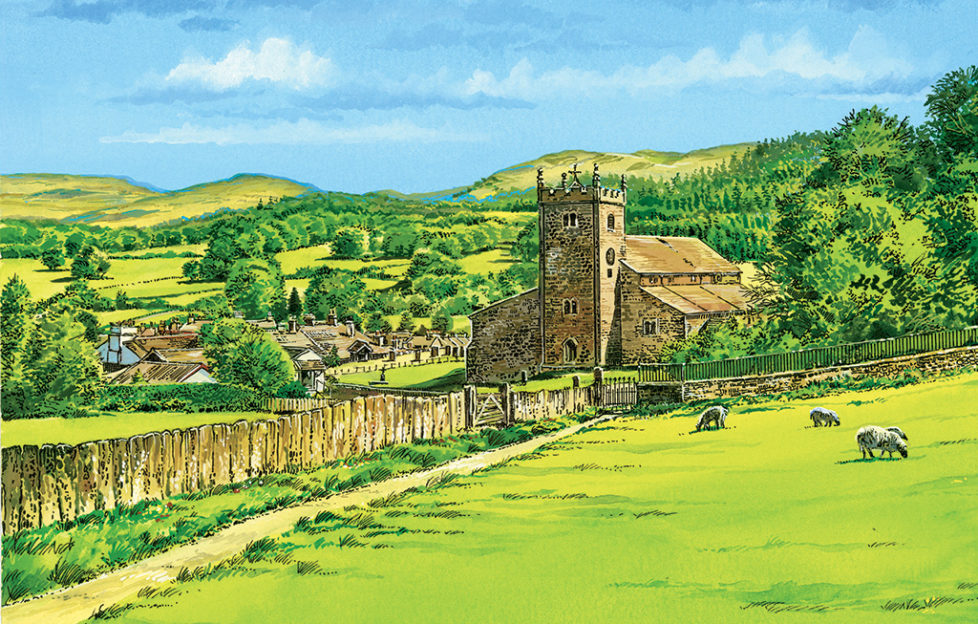 Illustration by DC Thomson Ltd.
We're kicking off this week's issue — and sneak peek — in Hawkshead, with travel writer Neil McAllister.
His visit to this secluded Lake District village shows off the real joy of the area: walks are generally gentler than on the northern fells. Verges filled with colourful wild flowers and glorious panoramas across the lake will make this one of the most pleasant walks you'll ever take.
While in this neck of the woods, we'll stop in at Hill Top, a farm which once belonged to popular children's author Beatrix Potter. Tourists often flock to this area to see the home of Peter Rabbit and his friends.
Six Good Reasons To Eat Carrots
Did you know that eating carrots can help fight cancer?
The vegetable is rich in a plant compound called chlorogenic acid. This has been found to block genes supporting lung cancer stem cells.
They are also great for your eye health, and a good source of insoluble fibre. What's more, they taste great, too. Dig in!
Taking Pictures, Changing Lives
Nobody knows the value of photography more than Adam Dickens.
His organisation, Taking Pictures, Changing Lives, helps charities by giving them great publicity images for free, or at very little cost.
After he visited Zambia to work for a charity about ten years ago, Adam realised he could offer a service. His organisation has raised over £100,000 in five years, funding trips and employing local photographers along the way.
Adam took most of the pictures for the Book Bus charity, which we featured in our Hand Of Friendship campaign earlier this year.
An Extra Special Role
Features Ed Alex chats to Margaret Gibbons, who was one of only 300 fans chosen to be an extra for the 2016 "Dad's Army" film.
Margaret is a member of the "Dad's Army" Appreciation Society, and was given the chance to audition to be in the movie. She shares her experiences of being on set and rubbing shoulders with the likes of Bill Nighy and Michael Gambon.
What's Today's Recipe?
Dairy Diary has supplied Cookery Editor Marion with a range of delicious dishes this week.
With meals to suit sweet and savoury palates, we don't know which one to try first. However, the Ginger And Marmalade Steamed Pudding is tempting as a warming dessert now the colder nights are creeping in . . .
Elsewhere, we reveal how to eat your way to a healthy heart. Plus, Alexandra Campbell has a change of opinion on weeds, and we have a pattern to knit a cosy gents' cardigan.
See you here next week for another sneak peek!