Fiction Sneak Peek: November 2, 2019 issue
---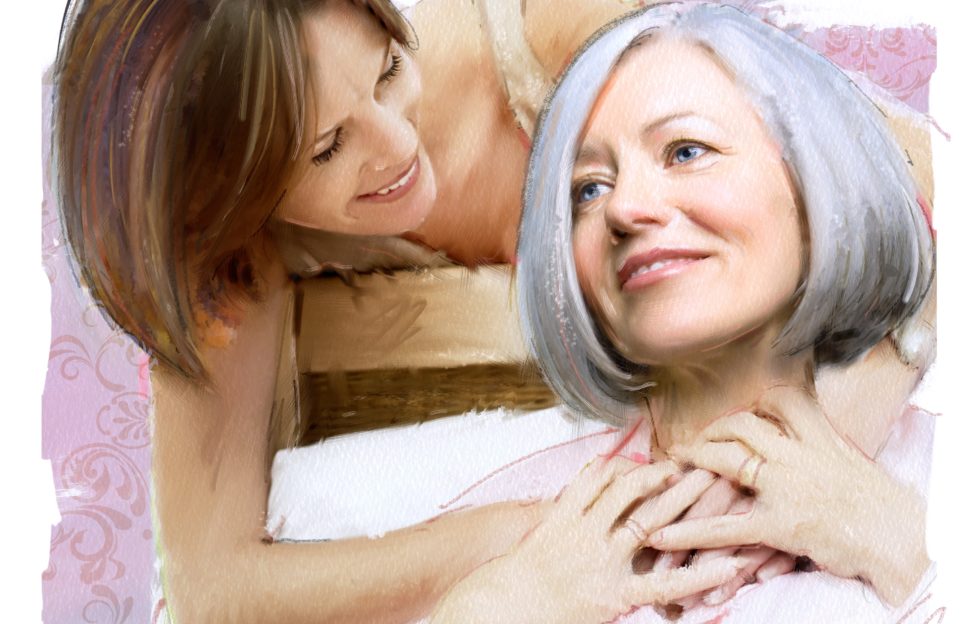 Illustration by Mandy Dixon.
Sorry — I know it's only November, and this is our first issue of the month, but this sneak peek starts with the "C" word: Christmas.
It's Lynda Franklin's story, "A Christmas Wedding". A lovely idea, and Rosa is excited by the prospect — but why is mum Diana so against it?
Brenda's worked for Gladstone Cabs all her days. She can't let them go out of business. But what's her plan? That's "A Family Firm" by Glenda Young, illustrated by Martin Baines.
"Apples For Aaron" is a sensitive story about a grandma and her special young grandson, by first-time author Sharon Newell, who is our Writer of the Week.
"Reach For The Sky" by Sharon Dexter is a clever story about fear of dentists and fear of flying. I'll say no more; I don't want to give anything away.
We all love a good library. But how about one with secret messages inside the books? Ooh, intriguing!
It's another mystery for Val Bonsall's Victorian sleuths in "School Spirit", illustrated by Ruth Blair.
The same house, seen through the eyes of two families generations apart. That's "Home Comforts" by Lydia Jones, with illustration by Jim Dewar.
"Once Bitten" by Eirin Thompson is about how a mum can learn from her son. If he can conquer his fear of dogs, can she conquer her fears, too? Illustrated by Helen Welsh.
Serials
A new serial starts this week: "The Mystery Of Merrin Moor" by Lynn Love. We've all loved this one as it went through the office production process. I hope you do, too. Tilly has one purpose: to find out how her brother met his death. Illustration by David Young.
It's lovely watching friendships develop and bonds strengthen, isn't it? There's plenty of that in this week's chapters of "There's Always Tomorrow" by Mark Neilson, who portrays relationships so well. Illustration: Sailesh Thakrar.
Series
It's Hallowe'en in "Hold The Front Page" by Eirin Thompson. There's fireworks aplenty . . .
And Hallowe'en brings a strange face to the Ship in "Riverside", our weekly soap by Glenda Young. Ooh-er . . .
If you've enjoyed this sneak peek, now's the time to take out a subscription. With Christmas just around the corner, it would also make the perfect gift!