What The "Friend" Means To Em Barnard
---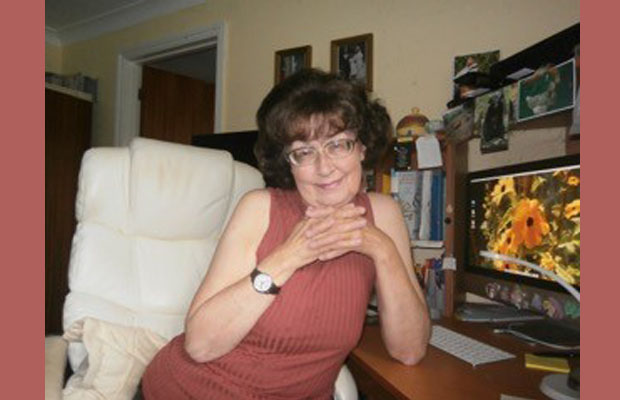 Photograph courtesy of Em Barnard.
As part of our 150th celebrations, our contributors have been sharing their thoughts on what the "Friend" means to them.
Here, writer Em Barnard talks about her experience writing for our magazine.
I've not a Scottish gene in my ancestry. But during my teens I not only grew a passion for writing, but for everything Scottish. And that included 'The People's Friend'.

I didn't write seriously until the late Nineties, when I wrote a children's book about a piglet called Bellis. Other children's books followed, plus a ream of rejection slips from their travels around the publishing world.

Then in 2004, through a writing magazine, I spotted the "Friend" calling for fiction writers. I'd never attempted short stories, but I was soon loving the diversity of it. The change of pace, time, place — I could take my characters anywhere!

My fifth submission was accepted. I couldn't believe it. Never-won-a-thing-in-my-life me, published in "The People's Friend". Wow!

But they love giving writers that chance to be an author. If a story engages them but needs a tweak or two, they'll work with you to perfect it.

The editorial staff are so friendly, you'll feel at ease straight away. So if you're a writer, or a reader with the dream of writing, give it a go. After all, you're just writing to a friend.

Heartfelt congratulations to the "Friend" on 150 years of well-deserved success.

I hope to be with them for many more years. And I'm sure you'll hope to be, too.
See more 150th anniversary content here.
You can browse all our fabulous 150th Anniversary gifts at the DC Thomson Shop.
And don't forget our fantastic 150th Fiction Special and "150 Years Of Christmas Cookery".