Fiction Sneak Peek: Jan 18, 2020 issue
---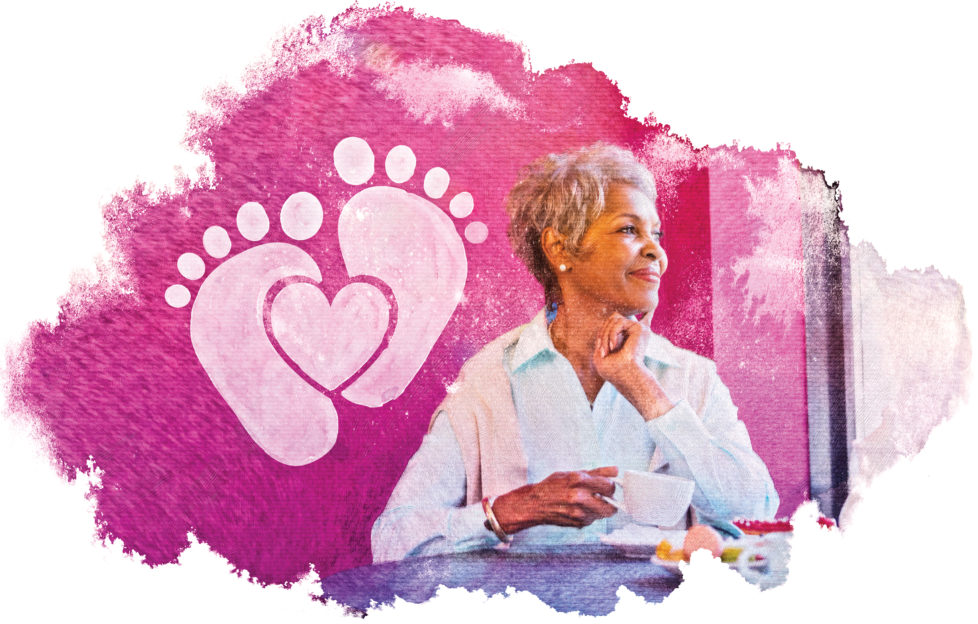 Illustration by Manon Gandiolle.
I'm starting this sneak peek with the issue's second story, because I want to highlight the lovely tender illustration by our own Manon.
The story is "Maternal Instinct" by Christine Bryant, about a soon-to-be gran who feels oddly reluctant. But why?
The opening story is "Breaking News", by H. Johnson-Mack, which has the interesting storyline of a girl trying to fulfil her late father's unusual last wish. Illustration: Martin Baines.
"Expensive Taste" by Tricia Oliver gets one of our new "Debut Author" flashes, to highlight just how many new writers get their first chance of publication through the "Friend". It wasn't just in last week's "New Year, New Author" issue!
This story is about a husband's quest for the perfect birthday gift.
Here's another debut author, Mary Barr, with her story "What The Books Gave Back", illustrated by Pat Gregory.
A library's suffered flood damage – disaster! And Mary is our Writer of the Week.
Val Bonsall returns with "A Game Of Chance", another adventure for her Victorian detectives.
There's been a murder, and they hear a very strange witness statement . . . Illustration: Ruth Blair.
"The Church Of San Juan" by Katie Ashmore is set in a tiny community in Mexico, home for generations to Josefina's family. But she longs to see the wider world.
Two of our favourite ladies return in "When The Time Comes" by Eirin Thompson. Maureen and Jean want to be ready for anything. Illustration by Ruth Blair.
Serials
It's celebration time in "Jinty's Farm" by Kate Blackadder, illustrated by André Leonard. Don't miss the final instalment next week.
And talking of final instalments, Tony Redcliffe brings his wonderful "The Girl From County Clare" to its conclusion. Will it be a happy ending for Kitty and Pat? Illustrated by Mandy Dixon.
Series
Another final instalment is in "Hold The Front Page", Eirin Thompson's mini-drama set in the offices of the "Gazette."
"Blackpool, here we come," is the cry in "Riverside", our exclusive weekly soap by Glenda Young.
"In January?" George asks . . .
If this sneak peek has left you wanting more, head over to the DC Thomson Shop and take out a great-value subscription to "The People's Friend"! That way, you'll never miss another great issue.