The V&A Dundee Hits One Million Visitors
---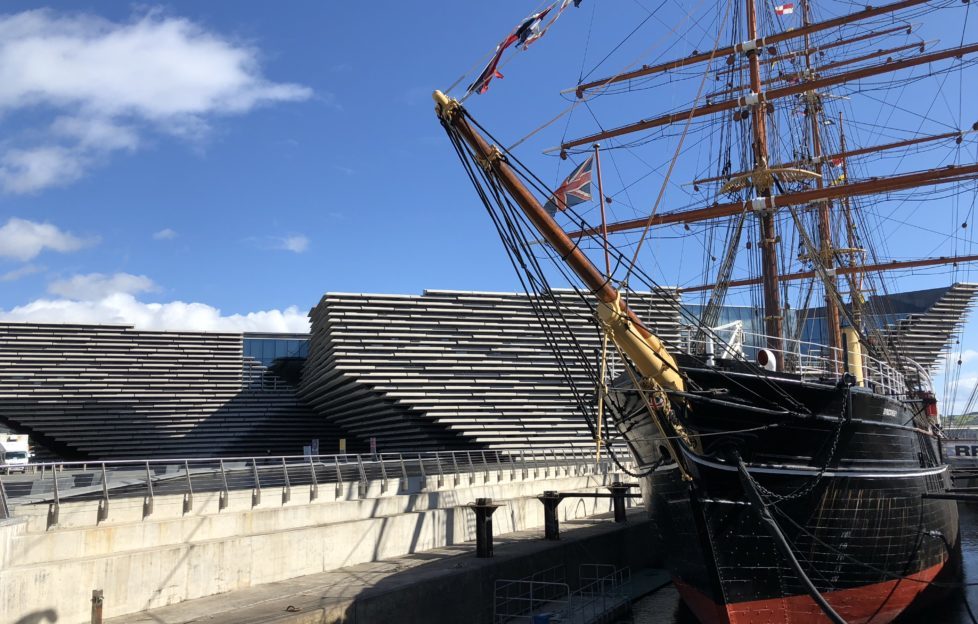 Photograph by Shirley Blair.
Scotland's flagship design museum, V&A Dundee, has welcomed a staggering one million visitors since it opened in September 2018.
That means that roughly 2,000 people have walked through its doors every day for the last 500 days.
Of course, here at the "Friend" we knew it was going to be popular . . .
Knitting Editor Liz was among a group of people given special access to the museum before it opened. And she immediately had the sense it was something special.
The spectacular building itself is the centrepiece of Dundee's waterfront, and a great excuse to take a relaxing walk.
Plus, it has inspired not one just one of Fiction Ed Shirley's Story Starters, but two (on the subjects of ambition and 1920s style).
Great exhibitions
Alongside the permanent Scottish Design Gallery, the museum has hosted exhibitions on ocean liners, computer games and robots.
Plans to showcase the iconic designs of Mary Quant at the beginning of April are sure to bring in even more visitors from around the country — and around the world.
We're so glad this museum was completed in time for our 150th year . . . and we're looking forward to many more years with it here in town!
As part of one of our regular Facebook Live broadcasts, Fiction Ed Shirley and Features Ed Alex took a walk around the premises in the early days.
If you haven't been yet, take a look at their video below for a sneak peek. Hopefully it will encourage you to come and visit the home of the "Friend"!
For more from the "Friend" team, click here to read our blog.
Visit the V&A Dundee website by clicking here.