Fiction Sneak Peek: March 14, 2020 Issue
---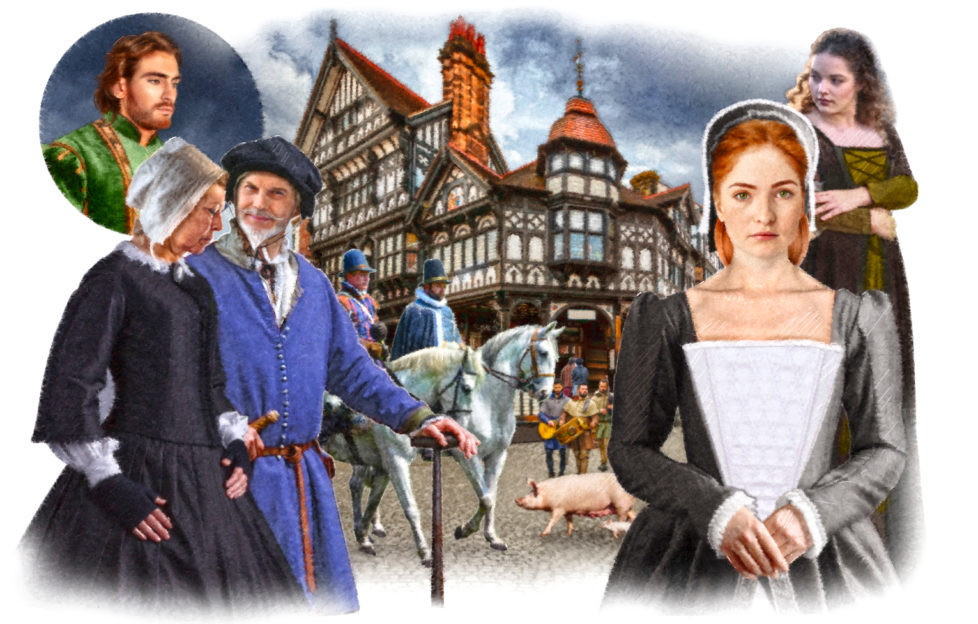 Illustration by Mandy Dixon.
Welcome to the Fiction Sneak Peek!
Let's begin this week with the Serials . . .
Serials
A new serial begins today, and it's an absolute cracker.
"The Tanner's Daughter", by Pamela Kavanagh, is set in Chester in the 16th Century. With wonderful illustrations by the talented Mandy Dixon, this is the first of eight compelling instalments.
From 16th century England to present day Fuerteventura, and "Under An Island Sun". Hilary feels it's a perfect night for a swim. Might Antonio might be the perfect companion?
Part four of our contemporary serial by Rebecca Holmes is illustrated by Sailesh Thakrar.
Short stories
Our opening story this week is "The Soaring Siren", by Katie Ashmore. Talented and celebrated pilot Violet Dupont is discovered, lifeless, in the cockpit of her bi-plane. Who could have done such a thing? With a striking illustration by David Young.
"Visions Of Venice" is our next story. On a short break to Venice with her boyfriend, Molly thinks The Grand Canal would be the perfect place for a marriage proposal. But is Cameron ever going to get round to popping the question? By Laura Tapper.
Next up, it's "A Simple Request". This is writer Eithne Cullen's second story for us — you may have read "Sing A Different Song" in our second bumper Christmas issue. Perfectly illustrated by our very own Manon Gandiolle.
"Family Tree" is a lovely story from debut author, Susan Auzou. Susan is this week's Writer Of The Week. Manon Gandiolle has provided the sweet illustration.
"Cuckoo In The Nest", by Teresa Ashby, is our next story. When Albie's mum meets a new partner, his grandad isn't happy. Albie's always been his special boy . . . Ruth Blair has illustrated this one for us.
We go back in time to World War II for our next story. In "Look For The Silver Lining", a community must make way for the new reservoir. By Alison Carter, this one has an illustration by Kirk Houston.
Our seventh short story is "Charity Begins At Home". Tanino thinks he knows what Melina does with the housekeeping money, but is she telling the absolute truth? Find out in this gentle story by Stefania Hartley. With an illustration by Jim Dewar.
Series
In "Living It Up" by Jessma Carter, the talk turns to pets. What exactly are the house rules?
And in "Riverside" this week,  Jim's up with the lark, perfecting his steak and ale pie . . . Our exclusive soap is by Glenda Young.
Sneak peek leave you wanting more? Our new issue is on sale on Wednesday, March 11. Enjoy!
Remember you can subscribe to the "Friend" today, and you'll never miss another issue. Plus, for a limited time, you'll get a free gift! Click here for more information.