Afternoon Tea Advice From The Experts
---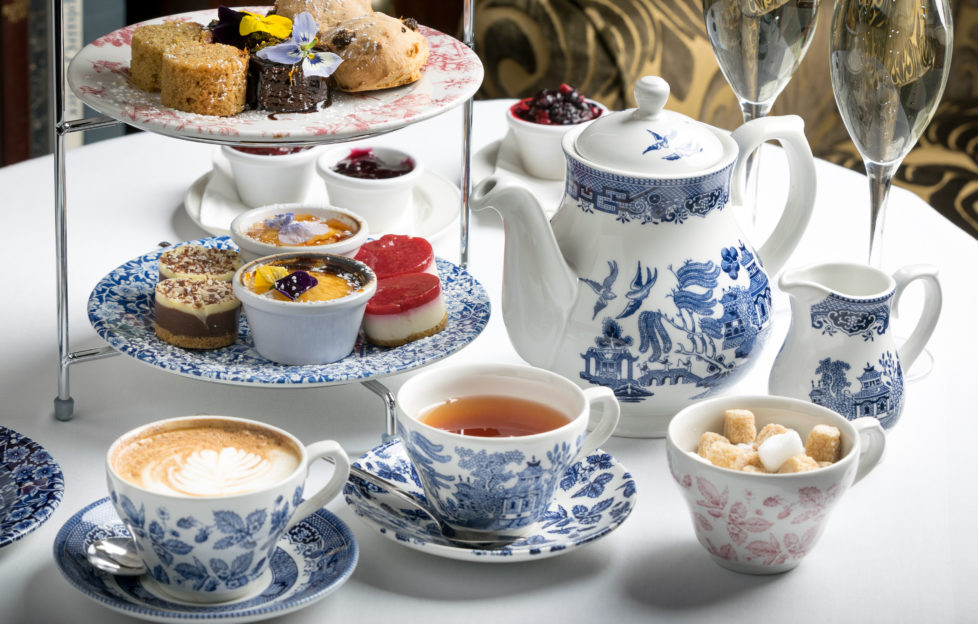 Shutterstock.
A traditional afternoon tea needs a little forward planning and hospitality expert Julio de Carvalho has had plenty of practice in creating the perfect experience for his guests.
Here, he shares some of his insider knowledge with us.
Set the stage
"Break out the tablecloth," Julio says. "Afternoon cream teas are a way of celebrating our dining heritage and no event would be complete without a tablecloth or large doily covering the table.
"Create a centrepiece using some brightly coloured flowers and invest in a cake stand and some traditional china."
Bring on the beverages
"This is obviously central to the event, so make sure you have a choice of teas, English breakfast and Earl Grey as well as some fruit teas," Julio advises.
"For the adventurous afternoon tea goer, try offering some Pimm's in the summer, or a fruity punch."
And so to scones
"On to my favourite part, the scone. Home-made is definitely best and remember to use fine Cornish clotted cream and offer jams, which should be spread first."
Cue the cakes
"Offer a range of small cakes and sweet treats. Feature some macaroons, carrot cake, and brownies. Always include a Victoria sponge offering as well as some shortbread and iced cupcakes."
Teatime Etiquette
To make sure you're in the know when it comes to afternoon tea, etiquette expert Liz Brewer — best known from ITV's "Ladette To Lady" — has provided her guide to modern manners.
Pour perfectly
Serve a teacup and saucer with the teaspoon on the saucer. Pour the tea in first. There is an old tale about the milk being poured in first to prevent poor quality china from cracking. However, by the time the tea is poured it is no longer boiling so this is very unlikely.

Offer sugar after you pour the tea.

The Victorians injected a rule about never directing the spout towards guests. However, they also had a rule about covering table and piano legs so you can probably pass on that one.
Eat exquisitely
Sandwiches are eaten with the fingers.

Cakes are generally eaten with a small fork, unless they can be eaten without dropping crumbs.

Scones are generally broken, spread with cream and jam using a small knife, and eaten with the fingers.

When taking jam, cream or butter, use the knives supplied by the dish to put your choice on the plate. Never use your own utensils to dip in.
Drink delightfully
The saucer stays on the table, unless you're standing.

The teacup is held between the finger and thumb and replaced on the saucer between sips.

Never point the little finger (the pinkie) in the air.
Don't!
Leave a spoon in the teacup.

Clang the teaspoon against the cup when stirring.

Wipe your nose with the napkin.

Fold your napkin when you have finished – leave it crumpled instead.

Talk with your mouth full.
For some great sweet treat recipes to enjoy with your afternoon tea, visit our Cookery pages.