Features Sneak Peek: Special 197
---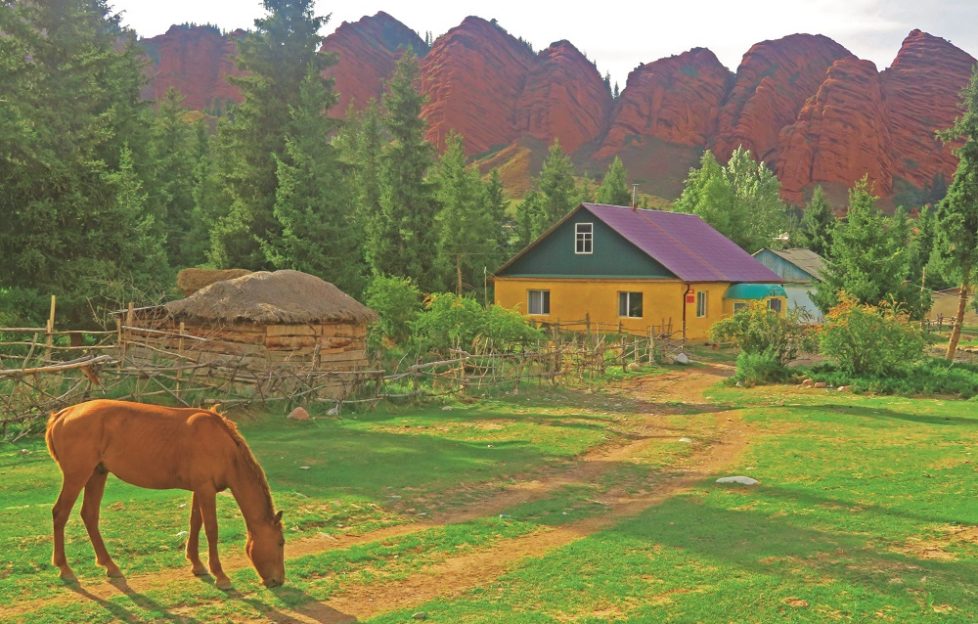 Photograph by Solange Hando.
Can you believe it's already time for our next Special?!
Here's what to look out for in Special 197 . . .
Little Switzerland
The international travel feature in our latest Special is certainly unique, seeing Solange Hando visit "Little Switzerland" in Central Asia (pictured above).
Kyrgyzstan is known as the "Switzerland of Central Asia" due to its green, mountainous landscape, crisp lakes and rolling rivers.
Check out this one-of-a-kind destination for yourself.
Behind the scenes
Gillian Thornton took a backstage tour of the ITV Daytime Studios, home to "Loose Women", "Good Morning Britain", "Lorraine" and "This Morning".
Get a glimpse behind the scenes as Gillian reveals how things work on the production side of some of the nation's favourite TV programmes.
"The Changing Mind"
Many people may find their mental agility deteriorates as they age. However, this does not need to be the case.
Neuroscientist Daniel Levitin's book, "The Changing Mind", lets us in on how old age brings many benefits, and how to keep our minds sharp as we get older.
Read more in Special 197.
Saving the Scottish wildcat
Polly Pullar introduces us to the stunning Scottish wildcat, and talks us through why their population is declining.
Find out more about the efforts now being made across the country to conserve these all important animals.
A day in the life of a property stager
Property stager Margaret McCarron has an eye for interior design.
Her job consists of dressing up properties to make them more appealing to potential buyers.
Read up on a day in her life.
That's not all…
Elsewhere in Special 197: Gilly Pickup looks at the history of Britain's spa towns, Karen McAulay celebrates some forgotten female composers, Christopher Nicholson takes a trip on Britain's last coal-fired paddle steamer, and much more.
If you can't get to the shops just now for your "Friend" Special, subscribe now by clicking here. This will mean your "Friend" will come straight to your doorstep! 
You can also take out a digital subscription, meaning your issue will come straight to your computer, tablet or phone! And it's great value for money. Click here for more details.