Features Sneak Peek: October 31, 2020 Issue
---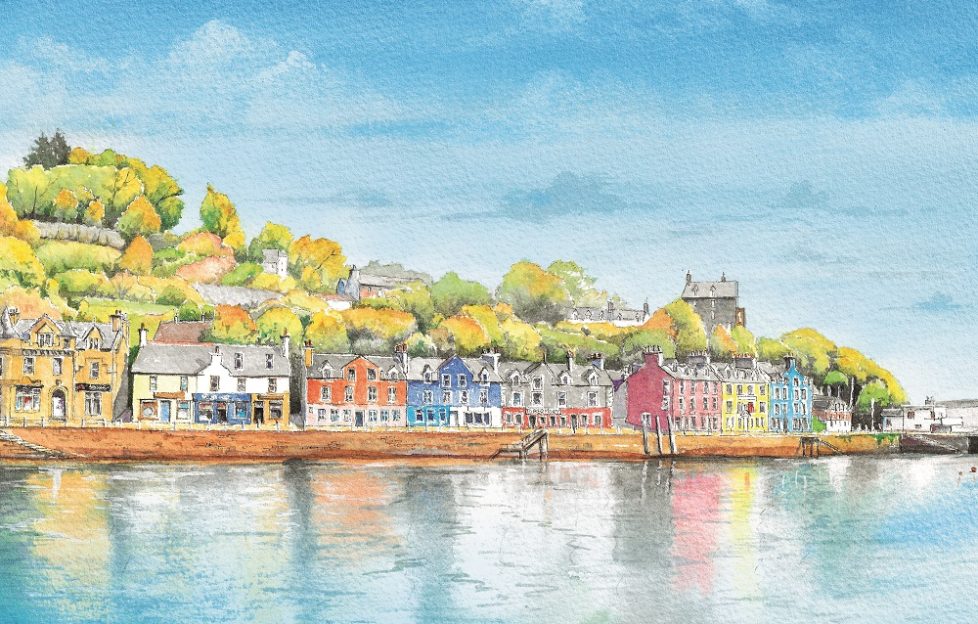 Illustration by DC Thomson Ltd.
It's nearly Wednesday, which means a new "Friend" issue is hitting the shelves!
On this week's cover, Morag Fleming has been exploring the magical Isle of Mull, off the west coast of Scotland.
While the Isle of Arran holds the title of "Scotland in miniature", Morag feels Mull offers some serious competition for the title.
Diving head first into all the island has to offer, Morag discovers ancient castles, plentiful wildlife, lochs aplenty, quaint cafes and much more.
Not only is Mull a gem in itself, it also provides a great base for exploring the surrounding islands of Ulva, Staffa, Iona, and more.
Read more in this week's issue.
2020 Poppy Appeal
As we approach Remembrance Sunday, the veterans behind the Scottish Poppy Appeal have been working harder than ever.
Despite the challenges faced due to ongoing government restrictions on daily life, several veterans transformed their homes into mini poppy factories in the past months to ensure poppy production would not be interrupted this year.
Read more in this week's issue.
A chat with Carol Drinkwater
Bill Gibb spoke to Carol Drinkwater about her renowned acting career, including her role as vet's wife Helen in "All Creatures Great and Small".
Carol shared with Bill why she left the show in favour of a writing career, and where she finds her inspiration.
FoodCycle
Gillian Harvey spoke to FoodCycle, the charity feeding families across the UK who otherwise would not have access to a hot meal.
The charity not only feeds thousands of people across the country, but also prevents food waste by making meals using surplus food from local businesses.
Read more in this week's issue.
Pick up a pumpkin
While there might not be any trick or treating this year, we have a selection of pumpkin recipes in this week's cookery to help you celebrate Hallowe'en.
We love the look of this Fried Chicken Burger with Pumpkin Slaw! We also have Pumpkin Risotto with Watercress Pesto, Mini Roast Pumpkins Stuffed with Mushrooms, and much more.
Elsewhere in this week's issue: read part two of our Close-knit Friends campaign coverage, Polly Pullar takes a light-hearted look at rural life, and much more.
---
If you can't get to the shops just now for your "Friend", subscribe now by clicking here. This will mean your "Friend" will come straight to your doorstep! 
You can also take out a digital subscription, meaning your issue will come straight to your computer, tablet or phone! And it's great value for money. Click here for more details.