Fiction Sneak Peek: January 9, 2021 Issue
---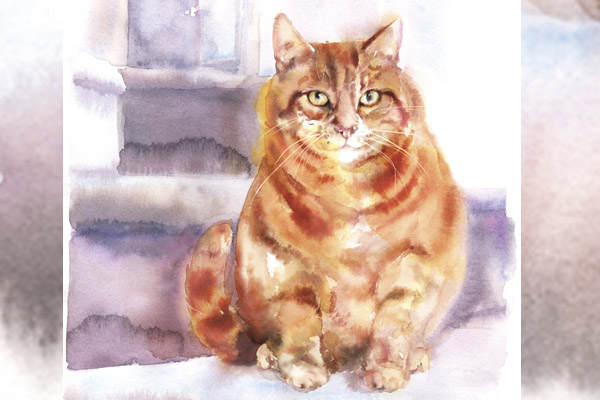 Illustration by Tracy Fennell.
Welcome to our sneak peek at the stories in our January 9 issue.
This week, we begin with "The Boy Down The Lane". Audrey is looking forward to a fresh start in a new house, but who is her curious young visitor? Susan Blackburn's intriguing short story is illustrated by Kirk Houston.
Next is a story by debut "Friend" author and Writer of the Week, Charlotte Marion – "Keep On Dancing". As she prepares to watch her daughter dance, a proud mum reflects on their journey thus far.
Genteel Miss Parnaby's life takes on a new direction after a neighbour passes away, in Jane Broughton's "Why Can't I?".  Brightly illustrated by Martin Baines.
Our next story is set during WWII. Nurse Gracie McNeill can't understand why her patients are so distrustful of a wonderful new medical discovery. Find out why in Alison Carter's "A Matter Of Trust", illustrated by Jim Dewar.
Jane Tulloch's "Hello, Kitty!" is next. When Lorna moves house, her mum's cat, Percy, helps her make new friends. With a purr-fect illustration by Tracy Fennell (above).
In "Stranded", by Val Bonsall, a crime occurs during a walking club's excursion. But it's not all bad,  as it encourages one member of the group to look at everyone with fresh eyes. With a super illustration by David Young.
Our final story this week is "Coffee To Go", by Frances Powell. Dan works in a coffee shop, but business is slow. Can he leave his comfort zone and try something new? Find out in this perceptive short story by Frances Powell, illustrated by Kirk Houston.
Serials
It's the final part of Alison Carter's "Above The Parapet" this week, and with all that has come to pass, Mariah finally knows where her heart truly lies. Our splendid serial has been blessed with lovely illustrations by David Young.
Ellie has her own ideas for the renovation in Part 5 of "The Inn On Bluebell Lane" – but will Matthew be open to the changes? Our super serial set in Wales has been written especially for the "Friend" by Katharine Swartz and is illustrated by Sailesh Thakrar.
Series
Miriam can't resist interfering in Della Galton's "Paw And Order".
And in Glenda Young's "Riverside",  Angela's secret is out!
---
If this sneak peek has left you wanting more, don't worry! Our new issue is in shops soon.
Did you know that subscribers receive their issues early? Click here for more information on subscribing to the "Friend" today. You'll never have to worry about missing another issue again!
Plus, if you're worried about potential delivery issues, we have a great digital subscription available. This way, you can download every issue straight to your phone, tablet or home computer.