Features Sneak Peek: January 30, 2021 Issue
---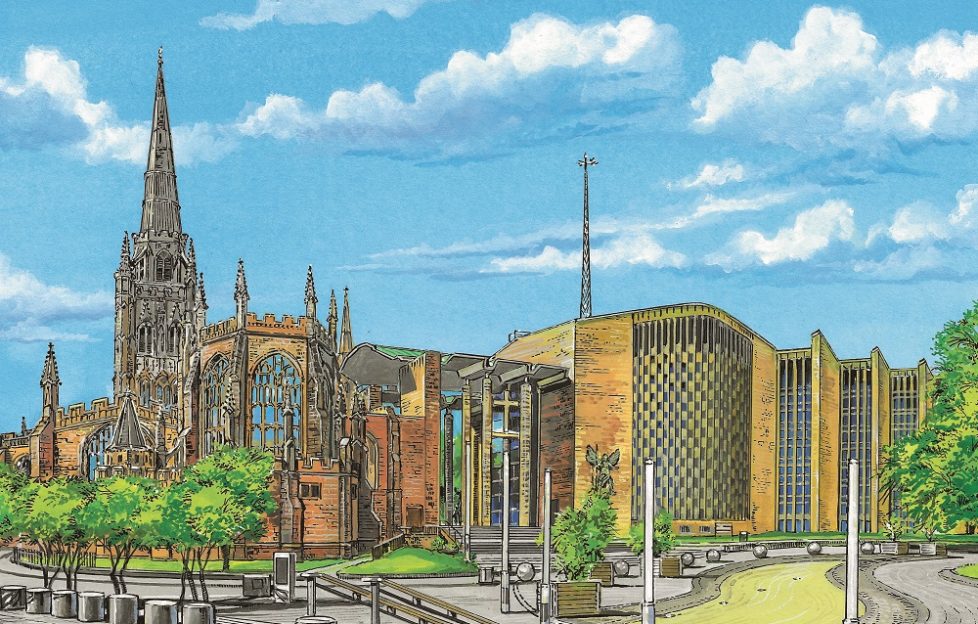 Illustration by DC Thomson Ltd.
Yes, it's time again for another issue of "The People's Friend". Here's a sneak peek at what you'll find within our pages this week.
Neil McAllister uncovers the past and explores the present in beautiful Coventry — an industrious Midlands city with a historic heart. Neil visits its ancient cathedral before taking in the 2-Tone Village, where a wall of music fame pays tribute to the likes of Frank Ifield and Delia Derbyshire, who wrote the "Doctor Who" theme tune.
The birth of Hercule Poirot
Dianne Boardman celebrates the work of Agatha Christie and her famous fictional detective, Hercule Poirot.
Agatha began her writing career after her sister bet that she wouldn't be able to write a crime novel. The birth of Poirot, who solved murders through psychology, provided Agatha not only with her first published book, but also a whole new career.
"Close-Knit Friends" campaign
Our "Close-knit Friends" campaign brought a smile to many faces last year, when expert knitter Emma Leith and her team — with a little help from wonderful "Friend" readers — knitted and crocheted a design big enough to cover an entire bus!
And now all that knitting is making even more friends happy!
The squares have been split into smaller sections and donated to the animal charity Cats Protection. Plus, the bunting is now adding a bit of colour to various care homes around the country.
Mairi from the Features team finds out more.
Eighty-One Racing Heroes
In the highly competitive Porsche Carrera Cup GB, injured veterans turned mechanics, engineers and logisticians work alongside racing drivers in the Eighty-One Racing Heroes team.
Nathalie McGloin (above), who is paralysed from the chest down, is one of the drivers. Janey Swanson chats to Nathalie, who was injured in a car crash as a teenager.
Nathalie wants to show that disability is completely irrelevant in every aspect of motorsport.
Playlist For Life
Mairi Hughes chats to writer and broadcaster — and founder of charity Playlist For Life — Sally Magnusson.
Sally found that music was key to communication with her mother, Mamie Magnusson, while she was living with dementia. In 2013, Sally founded Playlist For Life, which helps those with dementia create "the soundtrack to their life".
These playlists include tracks which trigger memories — such as familiar nursery rhymes, songs from first records, theme tunes to favourite TV shows, football anthems and more.
The playlists have helped families to connect with their loved ones for the first time in a very long time.
---
Has this sneak peek encouraged you to subscribe to the "Friend"? Click here. This will mean your "Friend" will come straight to your doorstep! 
You can also take out a digital subscription, meaning your issue will come straight to your computer, tablet or phone! And it's great value for money. Click here for more details.