Fiction Sneak Peek: March 13, 2021 Issue
---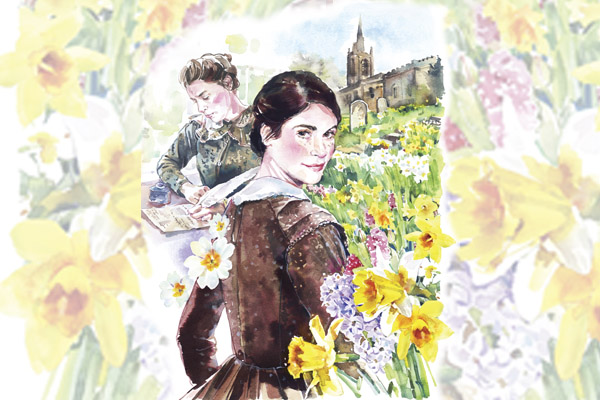 Illustration by Tracy Fennell.
Hello, and welcome to this week's fiction sneak peek. We have a "Mother's Day" theme this week.
Short stories
Our opening story this week is Alison Carter's "Home's Best", set in 1838. Sisters Agnes and Sibyl think their friend, Effie, the luckiest girl ever – her mum is so much more of a mother to her than their own is to them. They fully intend to spend Mother's Day with Effie's family – but when a letter arrives, it will change everything. With a stunning illustration by Tracy Fennell (above).
Mother's Day is going to be difficult this year, but a family rallies round in Eirin Thompson's "Special Delivery". With an illustration by Manon Gandiolle.
A home-made Mother's Day card is always special. Who is Katie making hers for? Find out in "Katie's Card", by Alyson Hilbourne; illustration by Shutterstock.
We take a trip to Crufts in our next story, and it's Dalmatian Galaxy's big day. So why are all eyes on his owner? Find out in Elizabeth Meyer's "Crufts And Tumble", illustrated by Shutterstock.
Lin Newson has no children of her own, but her maternal instinct is clear for all to see. "Mothering Heights", by Writer Of The Week Tess Niland Kimber has an illustration from the Shutterstock picture library.
Celia's children can't be with her on Mother's Day, but they'll always be together, however far apart they are. Beth Watson's touching "Distant Connections" has a poignant illustration by Mandy Dixon.
Katy granddaughter is glued to her phone, so Katy tells the tale of how a telephone box helped love blossom. Sharon Haston's gentle short story, "Courting Calls" is illustrated by Jim Dewar.
Serials
It's time to reveal the new-look décor in "All Change At The Cosy Café". But does Gwen have more up her sleeve? All will be revealed in Part Three of Beth Watson's serial, illustrated by Sailesh Thakrar.
In the final part of "The Call Of The Prairie", Henry is sure that this land can be home for the Cheyenne – if its secrets are kept hidden. Our serial set in the 1800s by Sandy Salisbury has been illustrated by Gerard Fay.
Series
Does Jo have a proposition for Dan? Find out in Della Galton's "Paw And Order".
Will Sam ever be the father he hopes to be? Follow what's going on in this week's instalment of "Riverside", by Glenda Young.
---
If this sneak peek has left you wanting more, don't worry! Our new issue is in shops soon.
Did you know that subscribers receive their issues early? Click here for more information on subscribing to the "Friend" today. Right now we're offering a fantastic subscriber discount, too: just £8 for the first 13 issues. Don't miss out, take advantage of this offer while it lasts!
Fiction fans will also want to listen to "Reading Between The Lines", our story podcast!