Features Sneak Peek: Special 206
---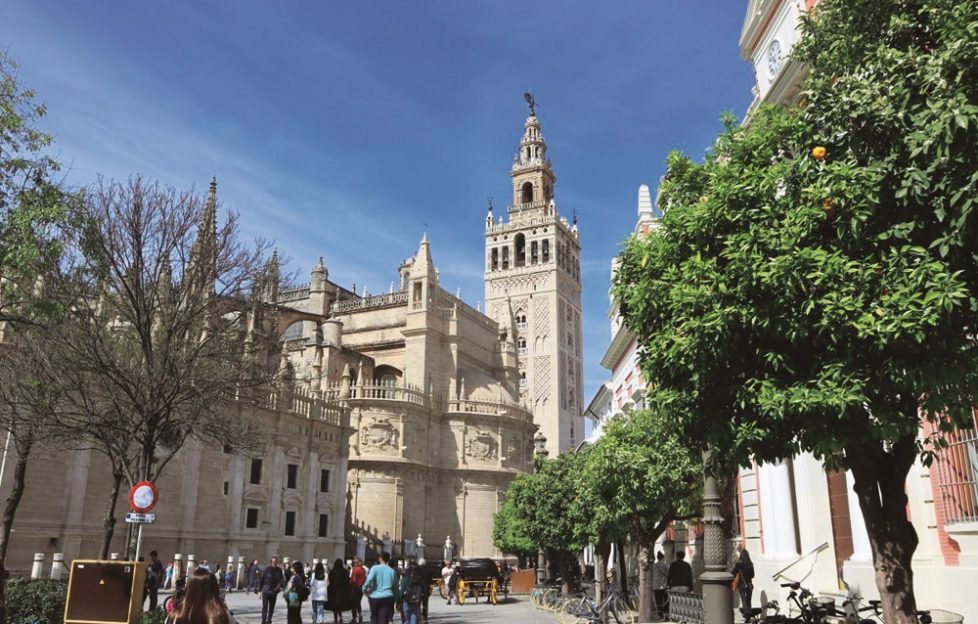 Photograph by Dianne Boardman.
Get the kettle on and pull up a comfy chair because another Special is available to buy. Here are the goodies we have lined up for you in Special 206.
Sublime Seville
Seville has long been associated with its orange trees, and Dianne Boardman loved sampling the sights and scents of the beautiful Spanish city. Join Dianne as she takes in such tourist attractions as the stunning Royal Alcázar. Even today, this is where Spanish royalty stay when visiting Seville. The exquisite mosaics, marquetry and ancient tiling are so intricate they will take your breath away.
No trip to the city would be complete without stopping to see the cathedral because they say it is the largest gothic cathedral in the world. Maria Luisa Park and the Plaza De Espana are beautiful outdoor spaces dotted with historical features and cool waterways. The old gypsy quarter of Triana across the river offers the best of Flamenco.
Farndale Daffodils
Each spring, acre upon acre of North York Moors National Park is transformed into a floral delight. Daffodils cover the Yorkshire landscape with a vibrant yellow carpet of daffodils. The blossoming of these flowers in the valley of Farndale draws visitors like a magnet. In fact, more than 40,000 tourists flock to enjoy the three-and-a-half mile daffodil walk. Bill Gibb finds out more.
Let's Dance
Douglas McPherson waltzes through our favourite dance fads through the generations. From jive to line dancing, Douglas covers a lot of ground. Did you know the waltz was once considered "indecent and riotous"? Find out more about this and other fascinating facts inside the magazine.
A Day In The Life Of A Stone Carver
Lucy Cortese gets so engrossed in stone carving, that once she starts she finds it difficult to stop! At the age of fourteen, she had a Saturday job helping in a memorial masonry, and loved it. They taught her many skills, including painting and gilding. It was an excellent grounding in stone masonry. Lucy recently appeared on a BBC programme called "Home Is Where The Art Is".
Elsewhere we have gathered together some delicious Easter-themed recipes and twenty feel-good short stories. Plus we have a guide on how to make some beautiful trinket dishes. Enjoy!
---
And remember, you can subscribe to make sure you never miss another "Friend" Special. In fact, we'll have them delivered straight to your door! Click here for more information.