Fiction Sneak Peek: April 3, 2021 Issue
---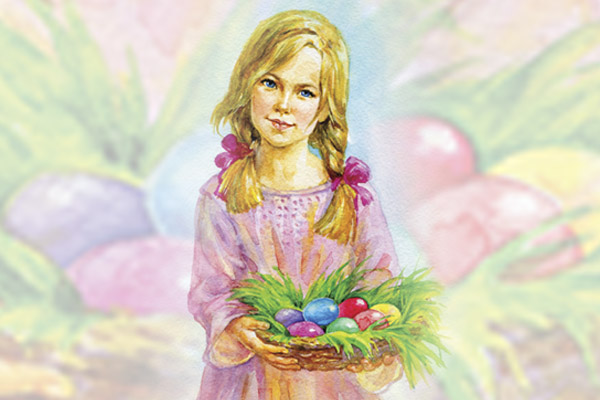 Shutterstock.
Welcome to our sneak peek at this week's fiction.
Every issue of the "Friend" has seven brand new stories and two super serials, an instalment of our soap, "Riverside" — and this week, a brand new series.
Short stories
Our opening story is "Spring In His Step". Easter's approaching and so is spritely Jacob Henry's 80th birthday. Thanks to little Fred Bunting, some flying saucers and a bouncy slide, he feels just like a young lad again! Christine Bryant's charming 'Fred' stories are illustrated for us by Martin Baines.
The number one woman in Jeremy's life is his granny, Edie – he doesn't see eye to eye with his mum. Today's the day Jeremy's taking girlfriend, Jess, to meet his gran, but how will they get on? Teresa Ashby's moving family story, "Granny Edie's Kitchen" has a spring-like Shutterstock illustration.
Jo is excited to share her childhood haunts with Mick, but things are never quite as you remember them in "Like Old Times", by Fran Tracey. With an upbeat illustration by Martin Baines.
Our next story is "The Easter Egg Hunt", by Meg Stokes. While waiting for her cousin in a café, Abigail spots a painting of her Granny's house and it takes her back to one particular Easter Egg Hunt in 1953. With a traditional Shutterstock illustration (above).
One woman wonders if her plans to move back to the Lake District – and away from her settled, grown-up children – are a good idea, in Rebecca Holmes' family story, "Home Or Away?". With a modern illustration by Kirk Houston.
A tiny gold heart taken from a wedding dress brings luck to two brides. Can it be third time lucky?  "A Heart Of Gold" by Kate Finnemore is gently illustrated by Mandy Dixon.
One huge bouquet has quite an effect in our final story of this week. "Flower Power" by Ginny Swart, has a vibrant floral illustration from Shutterstock.
Serials
In Part Two of Liz Filleul's "The Tarwin Creek Inheritance", Kate and Steph have spent days clearing out the cottage, and Aunt Nora's diaries are shedding some light on the family feud. It seems Uncle Keith was stealing from his work . . . Our exciting three-part serial has sparkling illustrations from Kirk Houston.
Lucinda can't wait til she and Alice arrive in France and can visit fiancé, Herbert, in Part Three of "A Tale Of Two Sisters". Meanwhile, in Oxford, one student believes women should know their place – and in his opinion, that should be in the home . . . Katie Ashmore's six-part serial features stunning period illustrations by Helen Welsh.
Series
Father Emmanuel Okoli is interested in more than one "flock" in the first part of our brand new series, "Tales From The Parish" has been specially written for the "Friend" by Stefania Hartley, who writes our 'Don Pericle' and Tanino and Melina stories.
And in Glenda Young's weekly soap, "Riverside", how could George have forgotten what day it was?
---
If this sneak peek has left you wanting more, don't worry! Our new issue is in shops soon.
Did you know that subscribers receive their issues early? Click here for more information on subscribing to the "Friend" today.