Fiction Sneak Peek: April 10, 2021 Issue
---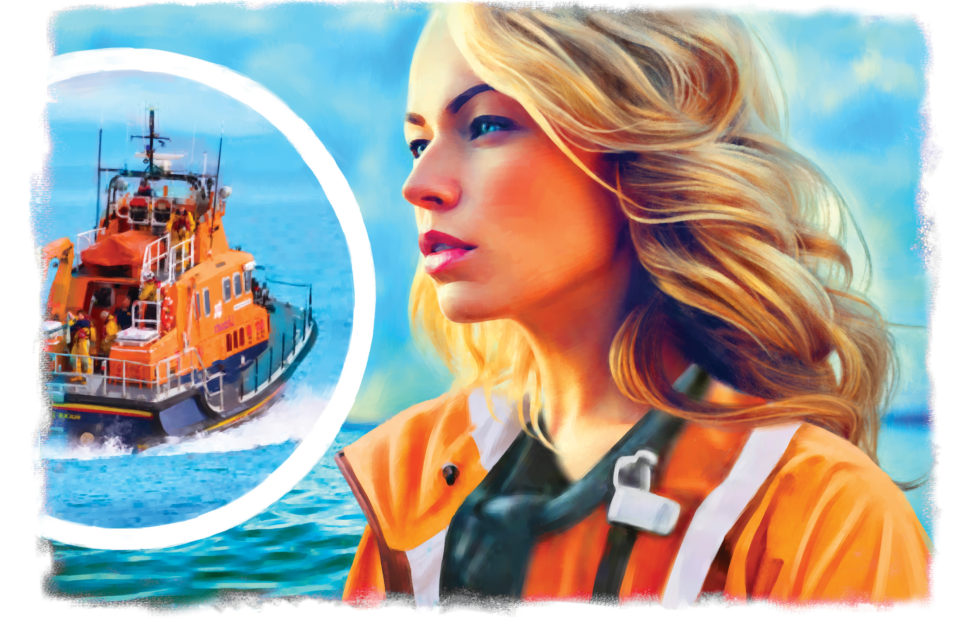 Illustration by Kirk Houston.
Hope you've had a lovely Easter weekend. Welcome to our sneak peek at the super stories and serials you'll find in our new issue, on sale Wednesday.
Short stories
"More Than This" is our opener. In the Peak District, Marcia wonders if she's missed out on something in life . . . Our "Hopewell" stories by Rebecca Holmes are illustrated by Mandy Dixon.
"The Future's Bright" in our second story — after the most unusual of years, there seems to be light on the horizon. Written by Gabrielle Mullarkey, with a lovely illustration by Sarah Holliday.
A young couple agree to appear on a TV show hoping to find a home, in Eirin Thompson's "Strong Foundations". But they can't seem to agree on anything…does that bode well for their future? With a pretty illustration from the DC Thomson Archive.
We're back in 1975 for our next story — Sharon Haston's "The Call Of The Sea". The RNLI is in Kathy's blood – and she's not about to give that up for anyone…with a thoughtful illustration by Kirk Houston (above).
How has a trip to the theatre ended in tragedy? Find out in Joanne Duncan's "The Final Curtain", illustrated by Mandy Dixon, and featuring DS Diane Moffatt and DC Alex Knowles.
It's Polly's wedding day – so why is her little sister, Izzy, so unhappy? Teresa Ashby's "Stop The Wedding" is illustrated by Ruth Blair.
Our final story this week is Marie Penman's "Love Thy Neighbour". Julie is sad her neighbours are moving away after 27 years. They were so much more than just neighbours . . . they were friends. What will the new neighbours be like? With an apt illustration from the Shutterstock picture library.
Serials
It's the final part of "The Tarwin Creek Inheritance", by Liz Filleul. Can Aunt Nora's diaries shed any more light on Bruce's case? Kirk Houston illustrates our serial set down under. A brand new serial by Kate Blackadder begins next week.
In Part Four of Katie Ashmore's "A Tale Of Two Sisters", something has definitely changed since Reginald last visited his betrothed – but what? Helen Welsh is illustrating this serial for us.
Series
In Part 2 of Stefania Hartley's "Tales From The Parish", is Father Okoli ready to be the big cheese?
And in Glenda Young's "Riverside", does Anna have a rival for Mike's affections?
---
If this sneak peek has left you wanting more, don't worry! Our new issue is in shops soon.
Did you know that subscribers receive their issues early? Click here for more information on subscribing to the "Friend" today.