Special Sneak Peek: Special 211
---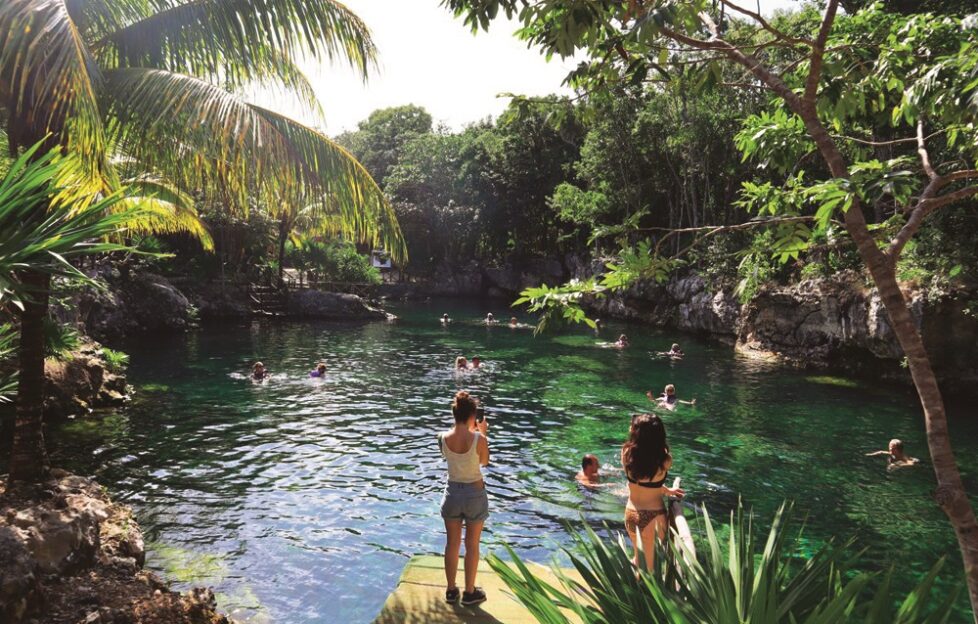 Photograph courtesy of Dianne Boardman.
Our brand-new Special 211 is on sale now!
Here's a preview of some of the features inside.
Ancient Mexico
Dianne Boardman enjoys an unforgettable exploration of the monuments of Yucatan's Mayan history.
During our trip to Mexico we will visit the impressive hundred-feet high Temple of Kukulcan, which was built between AD 800 and 900.
As we stroll along forested tracks we'll be greeted by the sight of locals arriving on bicycle tuk-tuks.
Later we will enjoy a spot of swimming. The cenote water is beautiful, and cooling in the warm sun.
Rosemary Smith
Rosemary Smith began rallying in the 1960s, competing in high-profile events across the world, and she still competes in Historic Rallies whenever possible.
Gillian Thornton finds out why she still loves motoring in her eighties.
Andrew Van Buren
Douglas McPherson chats to illusionist Andrew Van Buren about the captivating history of magic.
Andrew grew up in the world of vanishing ladies and rabbits pulled out of hats. His parents were the first to make a motorbike and rider disappear while surrounded by the audience in a circus ring. Andrew appeared in their act from the age of three.
His passion for all things magic has not waned and he is turning back the clock with a Victorian-themed outdoor show.
Just Keep Swimming
From the Romans to the present day, Laura Brown charts the history of swimwear.
The earliest bikinis were probably not used for swimming. Instead, they were most likely worn by women partaking in sports, such as throwing the discus.
In the Regency era, women loved the seaside, but covered up on visits to the beach. It wasn't unusual for ladies to wear jackets, stockings and shoes in the water. These and more fascinating facts can be found in the magazine.
Elsewhere, Polly Pullar urges us to keep dandelions in our garden. This humble wildflower is laden with nectar and pollen, which is brilliant for bees. Plus: Ali Henderson talks to Soroptimist International about the work that their inspiring volunteers do, and Willie Shand dives into the myths, legends and traditions of Scotland's wells.
We do hope you enjoy it. Let us know what you think.
---
And if you love Special 211, you can subscribe to make sure you never miss another issue.
In fact, we'll have them delivered straight to your door! Click here for more information.