Features Sneak Peek: Special 215
---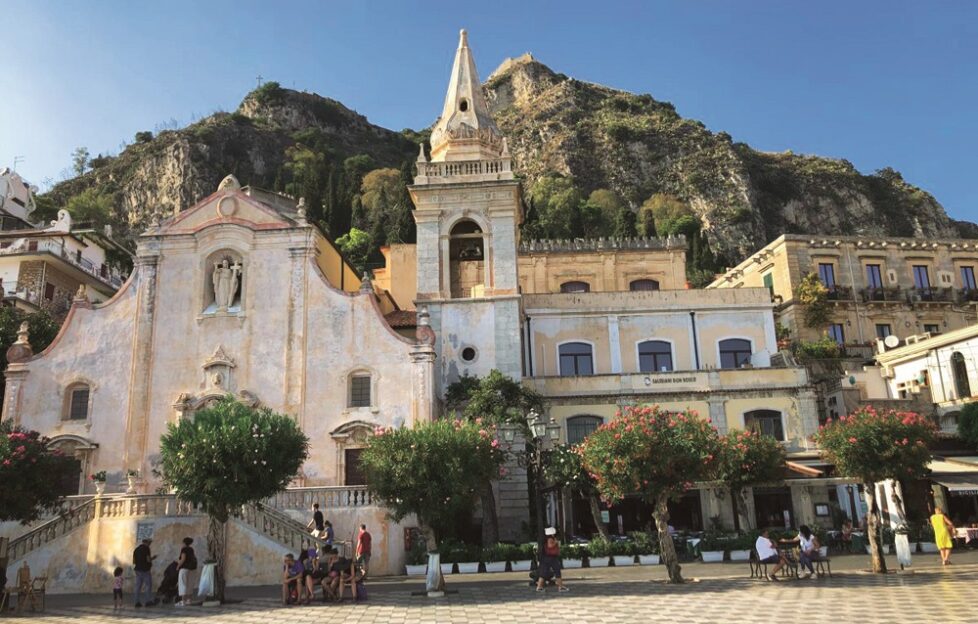 Photograph courtesy of Olivia Greenway
We have a real treat in store with Special 215 now on sale. It's packed full of uplifting stories and fascinating features and there's a handy 15-month diary with this issue, too.
Sensational Sicily
Olivia Greenway basks in the beauty of the Italian island of Sicily.
Taormina, in north-east Sicily, is all one could wish for in a short break. It's compact, walkable and full of shops, restaurants, cafés and things to see.
If you want an injection of Italian culture in a pretty, interesting town, firmly placed in the slow lane, this is the place to be. Perched high above sea level, Taormina has far-reaching views of the sea and the rocky coastline with sandy coves.
North Yorks Moors Railway Line
For young and old alike, it's a journey into the past that thankfully has a present, too.
Every year, hundreds of thousands of passengers climb aboard one of the old carriages of the North Yorks Moors Railway and are chuffed to be taken on a steam-train trip of delight. The line, which runs for 18 miles between Pickering and Whitby, was a victim of the Beeching cuts of the 1960s.
Luckily, a hardy band of enthusiasts refused to let it die. Bill Gibb finds out more in Special 215.
Wild, Windswept, Wonderful
With staycations more popular than ever, Polly Pullar rediscovers the joys of a British holiday.
After the first lockdown eased in early summer of 2020, there was chaos. Our roads filled with traffic, and all holiday cottage accommodation was swiftly booked up by people desperate to get away. After much searching, Polly found a dog-friendly cottage in the far north, near Kinlochbervie.
The weather was glorious for the long drive, the hills clear and distinctive, the landscape golden, russet and bronze, lochs and sea shining in shades of blue and green. Snow-stippled summits beckoned, and as they drove north through Assynt, they could see some of the hills they hoped to climb. Read more in the magazine.
The Honours Of Scotland
Willie Shand shares the exciting history of the Scottish Crown Jewels.
Scotland's Crown Jewels, the "Honours of Scotland", are the oldest set of royal regalia in the UK. The Crown, the Sceptre and the Sword of State are now kept on display in Edinburgh Castle. Keeping them company is that other prized symbol of the Scottish nation – the Stone of Scone. Read all about them inside your magazine.
Elsewhere in Special 215, we have recipes and knitting plus a feast of fiction. There is simply too much to mention here, so get your copy now to avoid disappointment!
Remember, you can subscribe to make sure you never miss another "Friend" Special.
In fact, we'll have them delivered straight to your door! Click here for more information.