Fiction Sneak Peek: October 16, 2021 Issue
---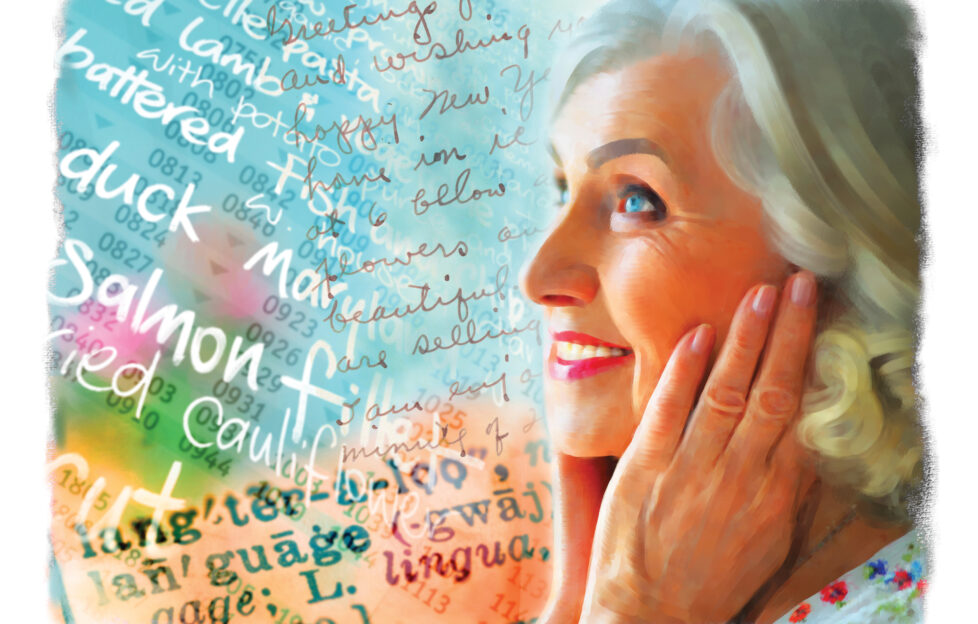 Illustration by Kirk Houston.
Welcome to our quick peek at what's for reading in the October 16, 2021 issue of the "Friend".
Short stories
Our Opening story this week is "Finding The Right Words", by Alison Wassell. One best friend has hidden a secret from another for thirty years. Is it time to tell the truth? Accompanied by a joyful illustration from Kirk Houston (above).
Jackie and Graham have always taken night classes together. What will happen when Jackie suggests going it alone? Find out in "Separate Lives" by Jane Ayres, illustrated by Pat Gregory.
Everything Shaun hears Sally predict seems to come true – eventually! "In The Future", by Val Bonsall, is illustrated by Manon Gandiolle.
Rhonda's beautiful garden holds so many precious memories. Can she bear to leave it behind? "For Ever In Bloom", by Patsy Collins, has a reflective illustration by Tracy Fennell.
In "Bearing Fruit", something terrible has happened to the greengrocer, but Wilf and Enid are ready to investigate! Our enjoyable 'whodunit' set in the 1950s is written by Katie Ashmore, and illustrated by Sarah Holliday.
In "Domestic Bliss" by Stefania Hartley, could Don Pericle have been mistaken about one couple's compatibility? With artwork by Helen Welsh.
In our final short story of this issue, Saturday evenings are set aside for one TV programme in particular! "Strictly Speaking" by Eirin Thompson has a Shutterstock illustration.
Serials
A new three-part serial begins this week – "A Curious Inheritance", by Tony Redcliffe. Sophie had never expected to fall heir to the old house by Pendle Hill – or to its secrets…Set in the 1920s, this gripping serial has wonderful illustrations throughout by David Young.
In Part Two of "Sounds Like Radio" by Alison Carter, Cesca invites Bill to the pub – but also asks Miriam, so he won't think it's a 'date'! Our five-part serial is brightly illustrated by Ruth Blair.
Series
In "Tales From The Parish" by Stefania Hartley, who will cast the final vote for the cinema's reopening night film?
And in "Riverside" by Glenda Young, Graeme has a secret to share with Clive . . .
---
If our October 16, 2021 issue has left you wanting more, don't worry! Our new issue is in shops soon.
Did you know that subscribers receive their issues early? Click here for more info. 
You can also choose a digital subscription, and read the "Friend" on your tablet, smartphone or computer. It's the perfect option to avoid any pesky delivery trouble!