Fiction Sneak Peek: October 23, 2021 Issue
---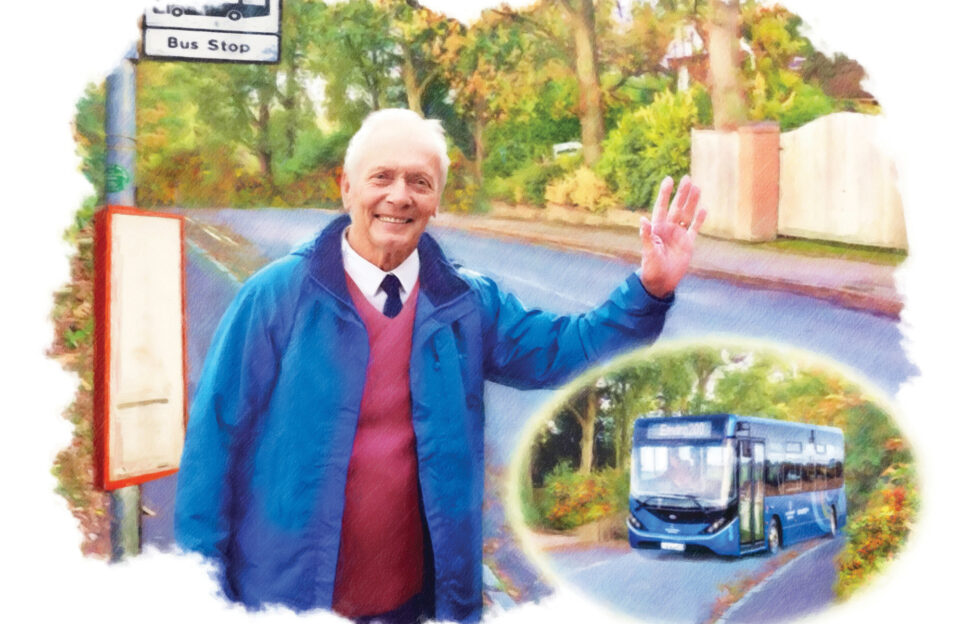 Illustration by Ruth Blair.
Hello, and welcome! Let's take a wee look at the fiction in our October 23, 2021 issue.
Short stories
Our Opening story is "The Wayfarer's Tree", by Pamela Kavanagh. Legend has it the tree guides travellers home. with Aidan back where he belongs, has anyone been waiting for him? Artwork by Sailesh Thakrar.
Tracy remembers her not-so-great school life when she meets an old bully at the shops. "Gossip Girls", by Marie Penman, has an illustration by Mandy Dixon.
A widow feels she has the right to consider the cliff top bench "hers", in "Take A Seat", by Susan Blackburn. Helen Welsh illustrates.
Could a lift malfunction bring Melina and her penthouse neighbour together? "On The Same Level", by Stefania Hartley, is illustrated by Jim Dewar.
Are there "Secrets In The Stitches"? Find our in Sally Trueman Dicken's short story, with artwork by Jim Dewar.
Henry is dismayed to find his local bus service is for the chop in "Use It Or Lose It", by Becca Robin. Artwork by Ruth Blair.
Paige doesn't like her boring job in a shop, her customers, or her perfect co-worker, Carly. But there's so much more to customer service, as we'll discover in "Just A Job", by Alison Wassell. Image by Shutterstock.
Serials
It's Part Two of "A Curious Inheritance", by Tony Redcliffe, this week. Can Sophie trust her new Pendle neighbours? David Young illustrates.
Cesca's plan to save the studio swings into action in Part Three of "Sounds Like Radio". Alison Carter's five-part serial is illustrated by Ruth Blair.
Series
It's the grand reopening of the cinema in the final instalment of "Tales From The Parish", by Stefania Hartley. A new series begins next week.
And Anna has plans for Mike's apartment already, in "Riverside", by Glenda Young.
---
Has our October 23, 2021 issue has left you wanting more? Don't worry! Our new issue arrives in shops soon.
Did you know that subscribers receive their issues early? Click here for more info. 
Avoid any pesky delivery trouble and choose a digital subscription. That way you can read the "Friend" on your tablet, smartphone or computer anytime.