Fiction Sneak Peek: January 22, 2022 Issue
---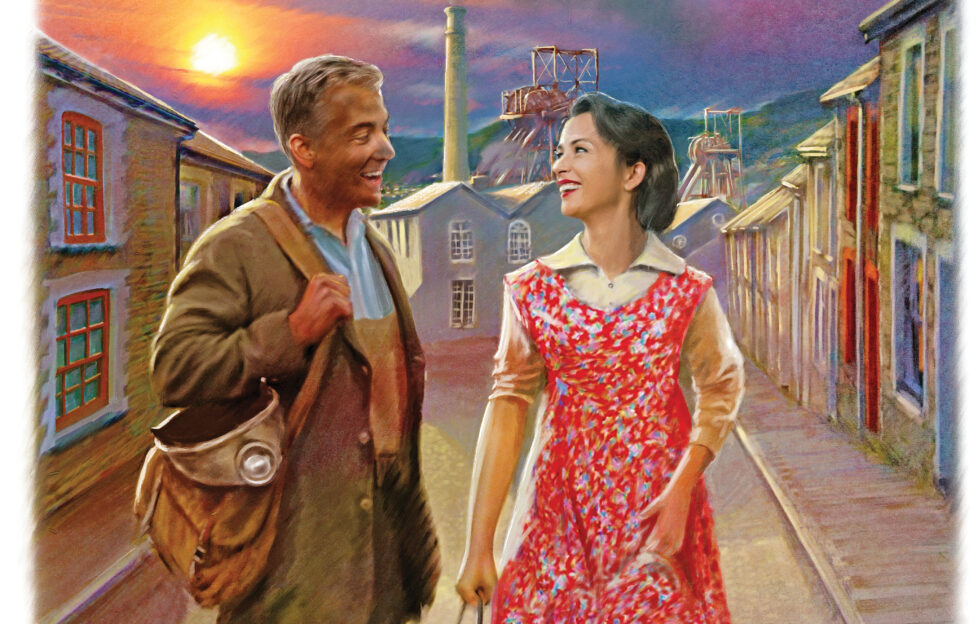 Illustration by David Young.
Let's have a peek at all the great reading inside the January 22, 2022 issue of "The People's Friend".
Seven brand-new short stories
A miner's wife campaigns for pithead baths in our opening story, set in the 1930s. "Campaign For Change" by Anna Hamblin, is illustrated by David Young (above).
Someone asks Maureen and Jean to cat-sit in our next story. Written by Eirin Thompson, "A Purr-fect Pad" features artwork by Ruth Blair.
There are treasures in the school library, in Becca Robin's "The Pirates Of St Faro's". With artwork by Pat Gregory/Shutterstock.
In "Snow Days", by Beth Watson, there's something about wintry weather that brings out a sense of fun! Artwork by Martin Baines.
When office workers bond over a shared interest, they discover that's not all they have in common. "Out Of Her Shell", by Alison Wassell, is illustrated by Mandy Dixon.
"The Right Vintage", by Margaret Skipworth, features a wedding dress with an eventful history. Manon Gandiolle illustrates.
A knight in shining armour is needed in our final short story of this issue – "Daydream Believer", by Lydia Jones. With a Shutterstock illustration.
Serials
A new six-part serial begins this week – "Return To Rosecot", by Penny Alexander, which begins in 1899.
Phoebe's father awaits her response to a recent proposal – one which will have implications for more than just the two of them. Period illustrations throughout by Philip Crabb.
Lydia and Danielle feel really comfortable in the company of Cyrus and Stu. Who would have guessed? Part Three of "Follow My Lead", by Beth Watson, has artwork by Kirk Houston.
Series
In "Read All About It", by Eirin Thompson, who said romance was dead?
And a visit to Anna's salon holds a surprise for Jim, in Glenda Young's "Riverside".
---
Has our January 22, 2022 issue left you wanting more? Don't worry! Our new issue is in shops soon.
Did you know that subscribers receive their issues early? Click here for more info.