Fiction Sneak Peek: March 10, 2018 issue
---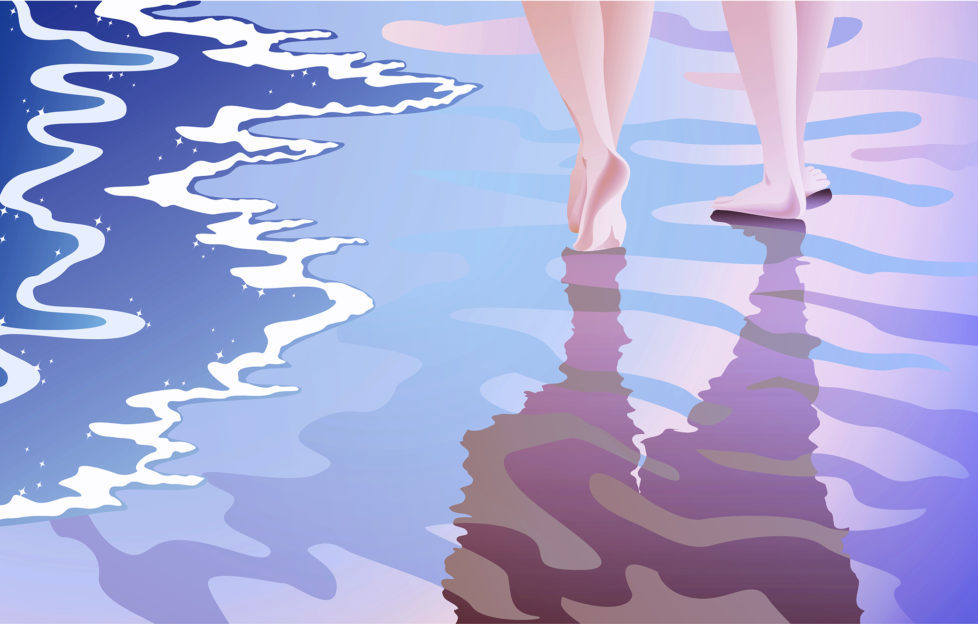 iStock.
There's lots of fabulous fiction in this week's issue of the "Friend"! Join me for a sneak peek . . .
What does this story illustration say to you? It's about two women walking along the tideline. They're new friends; acquaintances, really.
Both are called Victoria. And that's not all they have in common . . . "Kindred Spirits" is by Alison Carter.
Another very apt illustration, this time by Mandy Dixon, opens the issue with Lydia Jones's thoughtful story "All Grown Up".
Julie's at the door of the coffee shop, there to meet a man. A man she used to know. Should she go in? And what then?
Do you remember an old song "I'm My Own Grandpa?" I don't, but Vanda Inman does . . . and it's inspired her fun story "Family Tree". Izzy's side of the family is four in total, Liam's more like two hundred . . .
"Future On Hold" by Angela Petch starts with Trudy having a very bad day. Things should only get better, shouldn't they? Illustrated by Jim Dewar.
We've decided here in the office that the world is divided into hoarders and chucker-outers, and it seems Rebecca Holmes might agree with us, if her story "Be Prepared!" is anything to go by.
Unfortunately, her Mark and Tessa are on opposite sides of the divide. It's illustrated by Jim Dewar.
"Comfort Food" by Jessma Carter is about a community café. And as it happens, we've a feature about community shops in this issue, too. Both look at how such community enterprise can become the heart of the village. Illustration: Ruth Blair.
A tortoise called Gonzalez goes missing in "Easily Upset" by Alison Carter. Now Mum and Dad are in a stew about how to break the news to Franny . . . Illustration: Helen Welsh.
Series
A poorly puss needs some TLC in "Tales From Prospect House" by Malcolm Welshman.
It's a happy day for the Brennan family, though, in "Riverside", our compelling weekly soap by Glenda Young.
Serials
It's part 2 of "The Secret Of Trefusis Cove" by Pat Thornborough – and it looks like Betty and Val might have solved the mystery. What – already? Illustrated by David Young.
Mary must prepare for some bad news in the final instalment of "To St Peter's Fields" by Sue Cook. Sue's our Writer of the Week this week, talking about writing her first serial for the Friend. Illustration: Mandy Dixon.
Has this sneak peek piqued your interest? Don't miss out on the wonderful fiction . . . subscribe to "The People's Friend" today!