Fiction Sneak Peek: July 20, 2019 issue
---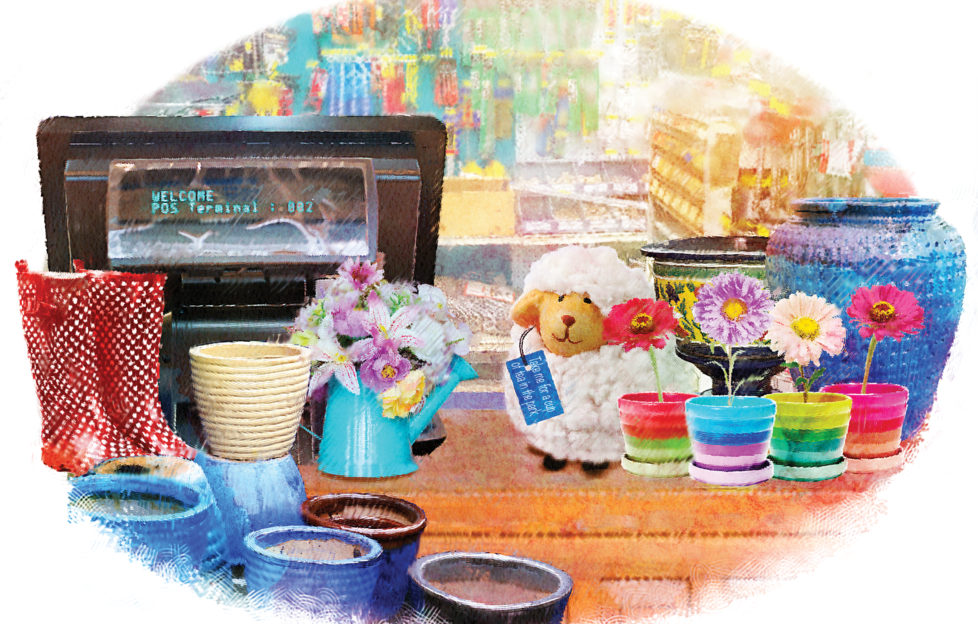 Illustration by Jim Dewar.
Join Fiction Ed Shirley for her sneak peek at the fiction in this week's new issue.
"Counting Sheep". You might think this is a story about insomnia, but no, Helen M. Walters' story is about a mystery sheep, where it might have come from and, more relevantly, why. Hmmm….
You can't have missed that this is a BIG week in the history of space exploration. Kate Blackadder's story "To The Moon And Back" is set in 1969 on the very day of the moon landing – though Michael and Patsy have far more important things on their minds.
Stefania Hartley captures the atmosphere of Italy so well in her stories…. In "A Woman's Work" we visit Sicily where Tanino and Melina have a little domestic dispute on their hands…. Illustration by Jim Dewar.
The moon landing is the backdrop to Susan Sarapuk's story "Watch This Space", and offers the opportunity for a little boy to shine. Sailesh Thakrar has provided a sensational illustration.
They can't have imagined that men would ever walk on the moon in 1925, when "Murder In Sleeper Four" is set. It's one of Katie Ashmore's cut-glass crime capers, set not on a spaceship but on a train.
It's holiday time for Maxine and Angus in "A Break Away From The Cat Café" by Suzanne Ross Jones. But – but who'll look after the cats?
Our final short story this week is "Gideon's Muse" by Eirin Thompson, a story almost from a different time with Helen housekeeper to a famed landscape artist.
Series
In "Hold The Front Page" by Jan Snook, a personal ad raises eyebrows. But who placed it?
George and Mike are doing a bit of space exploration themselves in "Riverside", our unmissable weekly soap by Glenda Young. Join them as they take one small step into the unknown…
Serials
It's already the third and final instalment of Joyce Begg's fun serial "Waiting In The Wings", and we find Harriet pondering her future. Illustration by Ruth Blair.
I'm loving "A Ten-pound Promise" by Jan Snook, and so is a reader in Gloucester who emailed this to us this week: "Once in a while, a short story or a serial in 'The People's Friend' really stands out as brilliant, and Jan Snook's 'A Ten-pound Promise' is one of those. I am thoroughly enjoying this serial – the standard of all your serials is extremely high, but this is in a class of its own. Thank you, Jan, for a lovely story, and thank you, 'The People's Friend', for printing it!"
That made Jan's day, and ours. And it's not the only letter we've had about this story. Thank you, all.
Do you love a good sneak peek, and want to know more about this issue? Click here for Liz's knitting preview.
And in our Writer of the Week slot, poetry writer Eileen Hay chats with Lucy.