Fiction Sneak Peek: July 27, 2019 issue
---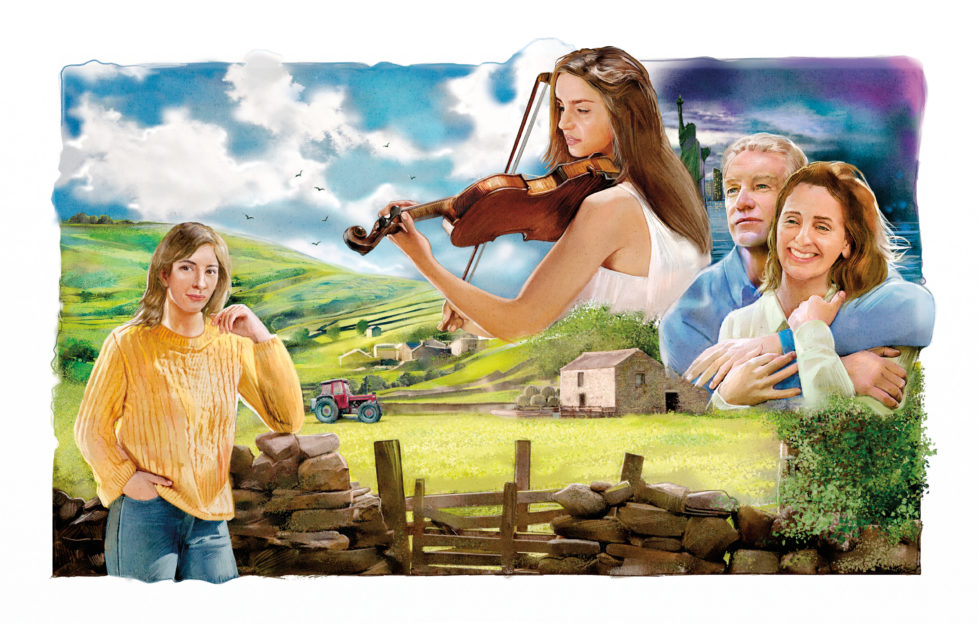 Illustration by Sailesh Thakrar.
Looking for a sneak peek into the delights our latest issue has in store? Fiction Ed Shirley is here to help!
A new serial starts this week, "The Call Of The City" by Katharine Swartz. There are clues in this first illustration: a girl with her violin, New York in the background, and an English farm . . .
As one serial begins, another reaches its conclusion in "A Ten-pound Promise" by Jan Snook. Philip has just arrived in Australia . . . Illustration by Mandy Dixon
Short stories
"Act Of Revenge" by Val Bonsall features Inspector Brown and Victoria on the case of a body. And tales of witchcraft . . . Goodness. Illustration by Ruth Blair.
A girl who makes her Swedish dream reality in an unexpected way — that's "The Little Red House" by Brenda Storey, illustrated by Jim Dewar.
A ferris wheel brings back a host of memories for Reg in "Circle Of Life" by Della Galton. Can time really stand still?
Lydia was one of the secret code-breakers of Bletchley Park – yet even her husband doesn't know. "No More Secrets" is by Dawn Knox, illustrated by David Young.
A visitor turns up on Ailsa's doorstep in "A Letter From Abroad" by Teresa Ashby. Trouble is, Ailsa doesn't cope well with surprises…
It's the end of the road for Jean's car in "The Extra Mile" by Eirin Thompson. This is another fun story featuring our friends Maureen and Jean, illustrated by Ruth Blair.
In 30 years of wedding planning, Don Pericle has never faced this situation before, in "Be Our Guest" by Stefania Hartley. What do you think it might be? Illustration: Helen Welsh.
Series
Jo's intrigued when a man tries to find just the right wording for an announcement in "Hold The Front Page" by Eirin Thompson.
In "Riverside" Mike and George are locked in the cellar, and – what's that noise….? You can't miss the latest in our weekly soap by Glenda Young.
Do you love a good sneak peek, and want to know more about this issue? Click here for Liz's knitting preview.