Features Sneak Peek: August 31, 2019
---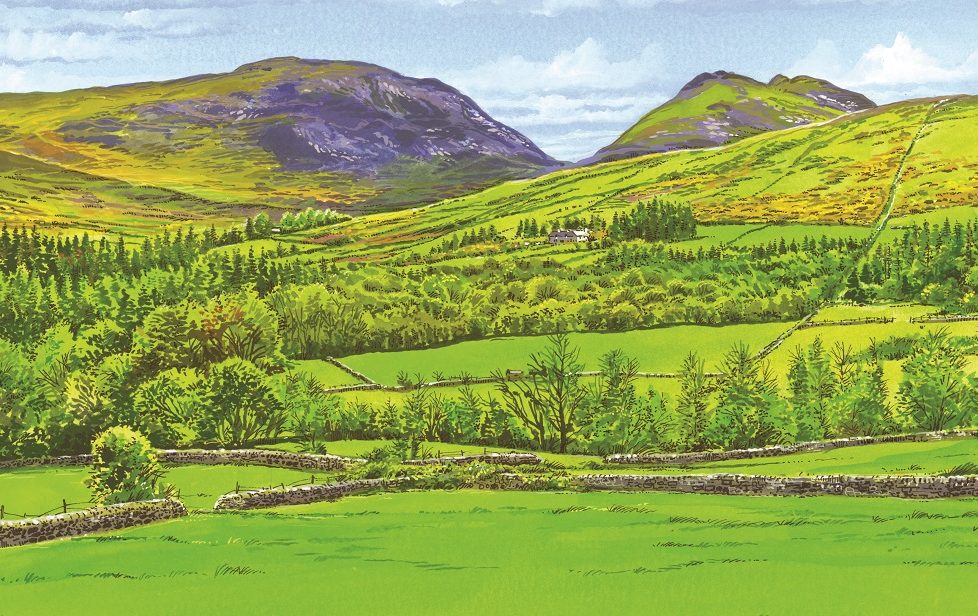 Image courtesy of DC Thomson.
The magnificent Mourne Mountains kick off this week's Features Sneak Peek, as Neil McAllister visits one of Northern Ireland's loveliest spots.
The mountains even provided the backdrop of some of the phenomenally successful "Game Of Thrones" series. Whether you're a fan of the show or simply want to see more of the Emerald Isle, this location does not disappoint.
Pearly Kings And Queens
Yvonne McKenzie chats to Doreen Golding about London's Pearly Kings and Queens.
Charity is at the heart of what the costermongers do.
Known for their jackets trimmed with pearly buttons, they help organisations such as London's Air Ambulance and the Macular Society.
Flying Seagull Project
Gillian Harvey talks to Ash Perrin, the founder of the exciting Flying Seagull Project, to learn about the power of play.
Ash's organisation takes fun and laughter to children living in refugee camps. These children may only know suffering, but Ash makes it his mission to bring light to their lives.
Brighter Breakfasts
Cookery Editor Marion has a batch of brilliant brekkies for you to try. There are delicious dishes such as Summer Porridge and Eggs Benedict, but we really can't wait to try the Black Pudding Breakfast Pancakes. Yum!
Elsewhere, those of you readers with green fingers can read about how to garden organically.
Plus: six reasons to eat yoghurt, and your chance to do your bit for Cats Protection by knitting or crocheting comforters for their moggies.
A lot of reading there. That should be plenty to see you through to next week.  See you then!
Not enough for you? Take a sneak peek at the Fiction in our August 31 issue by clicking here, or see our Love Darg knitting and crochet pattern.