Features Sneak Peek: October 12, 2019 issue
---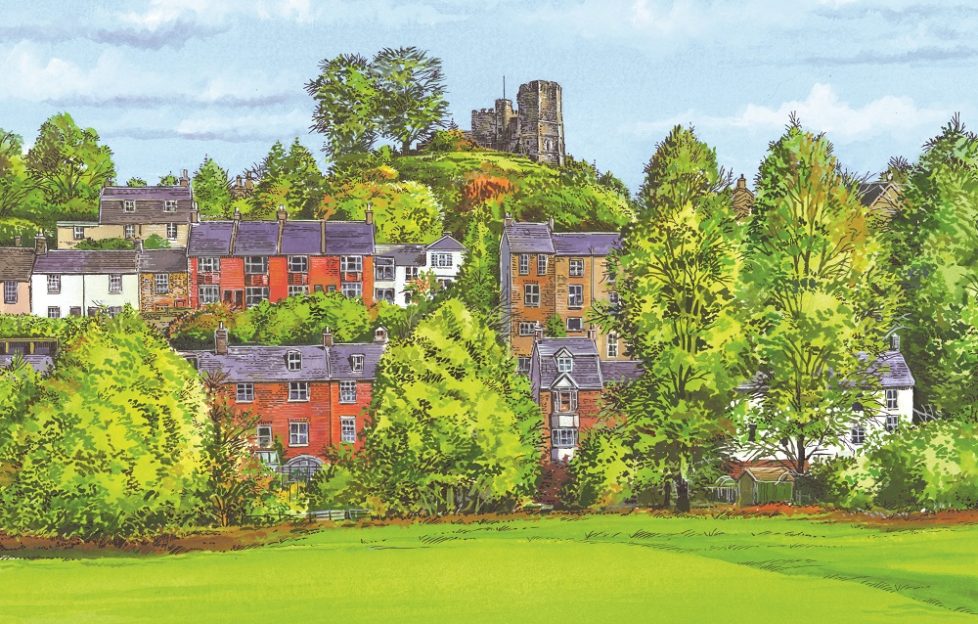 Illustration by DC Thomson Ltd.
Welcome to this week's features sneak peek, which kicks off in historic Lewes.
Pat Coulter tours this East Sussex county town, which offers the best that countryside and coast have to offer.
After taking in the views from Lewes Castle, Pat moves to the historic Harvey's Brewery before finishing up at the Railway Land Trust Nature Reserve.
A beautiful sanctuary for local wildlife, it's the perfect end to a lovely day.
Seven Easy Ways To Improve Your Strength
Find out how some simple exercises around the home can help build your strength — from getting out in the garden for some digging or raking, to Yoga and beyond.
World Porridge Championships
Following a month-long expedition to Peru in 2017, Lynn Munro was diagnosed with Lyme Disease.
The disease, passed on through tick bites, left Lynn feeling exhausted.
Then last year's World Porridge Championships gave her a new goal.
After growing her own oats, she won a new category at the annual event. She now practises what she preaches, encouraging others to grow their own food.
Tracy's Street Kitchen
After a traumatic childhood, Tracy Dickinson found herself sleeping rough in Nottingham aged just fourteen.
Now, she works tirelessly to support the homeless locals.
In 2016, Tracy noticed the homeless problem was getting worse, so she and a friend filled a backpack with sandwiches and flasks of tea and coffee.
They fed a number of homeless people, and word started to grow.
Rain, hail or shine, Tracy and her band of volunteers are there to serve the local homeless community.
British Egg Recipes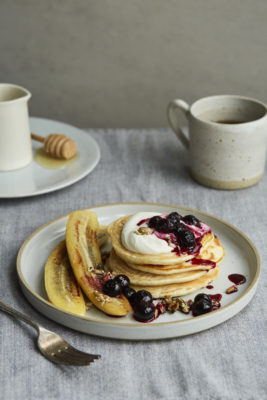 Cookery Editor Marion has a range of delicious recipes all made with British eggs.
With dishes for savoury and sweet palates, you won't be disappointed. We think the Banana And Blueberry Pancakes look particularly tempting!
And that's not all we have in store for you.
Elsewhere, Yvonne McKenzie pays tribute to the vital role of the Women's Voluntary Service in World War II, Polly Pullar looks at autumn through the lens, and we have a fun craft project for you to make a rainbow brooch from clay. Enjoy!
Don't just stop at the sneak peek! Head out to your local stockist to buy your copy of the "Friend", or click here to take out a subscription and have them all sent straight to your door!