Fiction Sneak Peek: October 19, 2019 issue
---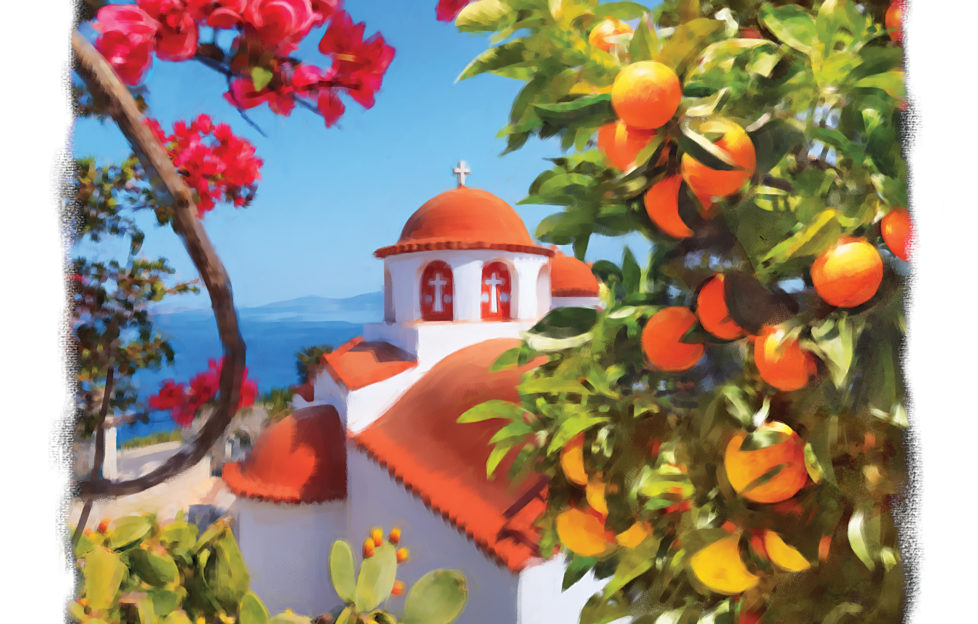 Illustration by Kirk Houston.
How apt: the first story we're taking a sneak peek at this week is titled "The Storyteller", by Michael Ingram.
Set in a Spanish village, it's a complex tale of ambition, guilt and making amends . . .
In "Meet The Neighbours" by Glenda Young, Bev is star-struck when she sees who's moved in next-door.
But wait, what's that NOISE? Illustrated by Jim Dewar.
Although it's set in the '90s, "Back To The Sixties" by Kate Blackadder harks back to when Meg and Carrie were 14, fans of "Jackie" and "Fab 208", Love Affair and Marmalade.
And girls can be so mean at that age, can't they? Illustrated by Jim Dewar.
Wren only pops in to the arcade to escape from a downpour, but when the fortune teller starts talking to her everything becomes . . . "Crystal Clear", Teresa Ashby's thoughtful story.
In "A Dab Hand" by Pamela Kavanagh, Prudence turns to her grandma for help.
After all, as Edward's wife, she'll be expected to be as good a baker as his mother. Illustration: Andre Leonard.
A pint of Guinness in Dublin: it's another tick on Maureen and Jean's "Not The Bucket List" in "In Dublin's Fair City" by Eirin Thompson, illustrated by Ruth Blair
"I'm standing on the platform again, Tim, watching you go."
That's how "The Train Now Departing" by Susan Blackburn begins. And this time Alice isn't sure she'll ever see him again. Illustration by Andre Leonard.
Serials
This week sees the first chapters of a new serial by Mark Neilson. "There's Always Tomorrow" is set in Aberdeenshire, where Helen and Lorna have both moved to begin their lives anew. Illustration by Sailesh Thakrar.
Meanwhile, in "The Wherryman's Daughter" by Kitty-Lydia Dye, who else could be behind the fire but the smugglers? Illustration by Mandy Dixon.
Series
Marie gives Jo food for thought in "Hold the Front Page" by Eirin Thompson.
Meanwhile, Anna has a bright idea for how Carol can make up for her shampoo shenanigans in "Riverside", our unmissable weekly soap by Glenda Young.
Writer of the Week
Don't miss Lucy chatting to poet Maggie Ingall in this week's Writer Of The Week feature.
If you've enjoyed this sneak peek, now's the time to take out a subscription. With Christmas just around the corner, it would also make the perfect gift!