Fiction Sneak Peek: January 4, 2020 issue
---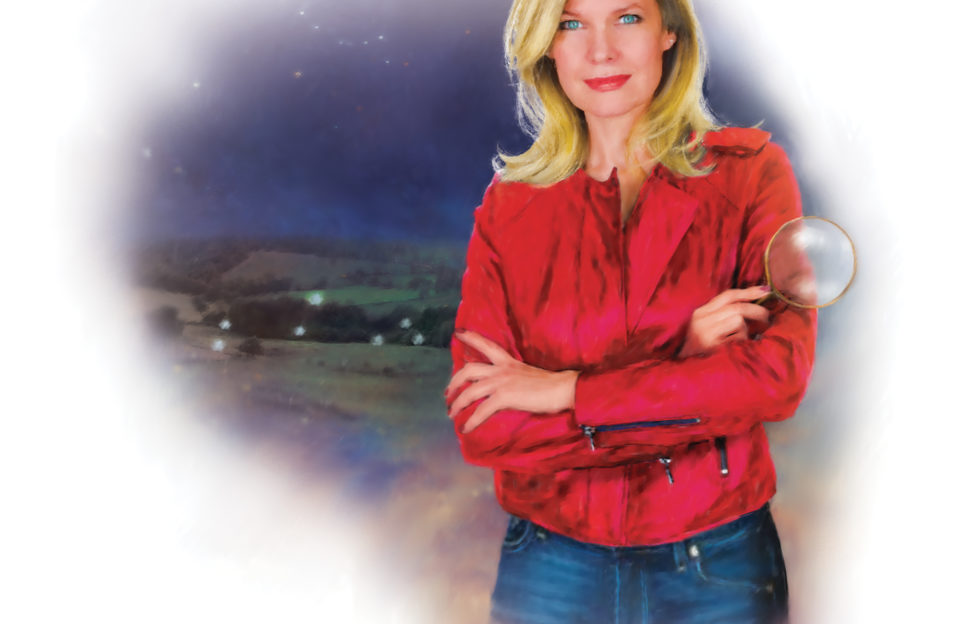 Illustration by Helen Welsh.
Happy New Year! And happy new Fiction sneak peek!
The opening story in our January 4 issue gets your reading year off to a super start.
It's an entertaining mystery by Sharon Gosling, named "Lights On The Fells". It's fun.
Next comes "New Year, New Life" by Suzanne Ross Jones.
Do you remember midwife Holly? She's appeared in a couple of Christmas stories in recent years, and here she has another expectant mum on her hands. Illustration by Mandy Dixon.
Have you heard of the "Loony Dook"?
It's when people who are perfectly sensible and rational for 364 days of the year choose — choose! — to leap into an icy cold river on New Year's Day. Usually, bless them, for charity.
I take my hat off to them. But not my thermals . . .
Anyway, that's the gist of "Dive Right In" by Sammi Montgomery, perfectly illustrated by Sarah Holliday. And Sarah is our Illustrator of the Week.
"That Darn Cat" is by Eirin Thompson, and is about a cat prone to huffs. Is there any other kind?
"We'll Meet Again" by Alison Carter is set in WWII. It's about a couple meeting, though it seems impossible for them to be together. But why? Illustration: Martin Baines.
"Karaoke Queen" by Glenda Young is about exactly that. Karen's on a night out with friends. What's going to happen?
A girl who dreams of being a dancer . . . "Dancing With Donna" by Joanne Duncan is charming, with a magical illustration.
Series
Jo's in Crown Court in "Hold The Front Page" by Eirin Thompson. What's going on there?
Mary gives Mike food for thought in "Riverside", our exclusive weekly soap by Glenda Young.
Serials
We're enjoying "Jinty's Farm", Kate Blackadder's modern serial set on a farm where they've diversified into the gin market.
And Isla's ambition doesn't stop there . . . Illustration by Andre Leonard.
We're also enjoying "The Girl From County Clare" by Tony Redcliffe. There's so much drama and suspense in every instalment, as the distance between Pat and Kitty seems unbridgeable.
And that's your first sneak peek of 2020. Has it inspired you to head out and buy our magazine?
Or maybe even take out a subscription?
Happy new reading year!