Fiction Sneak Peek: Jan 11, 2020 issue
---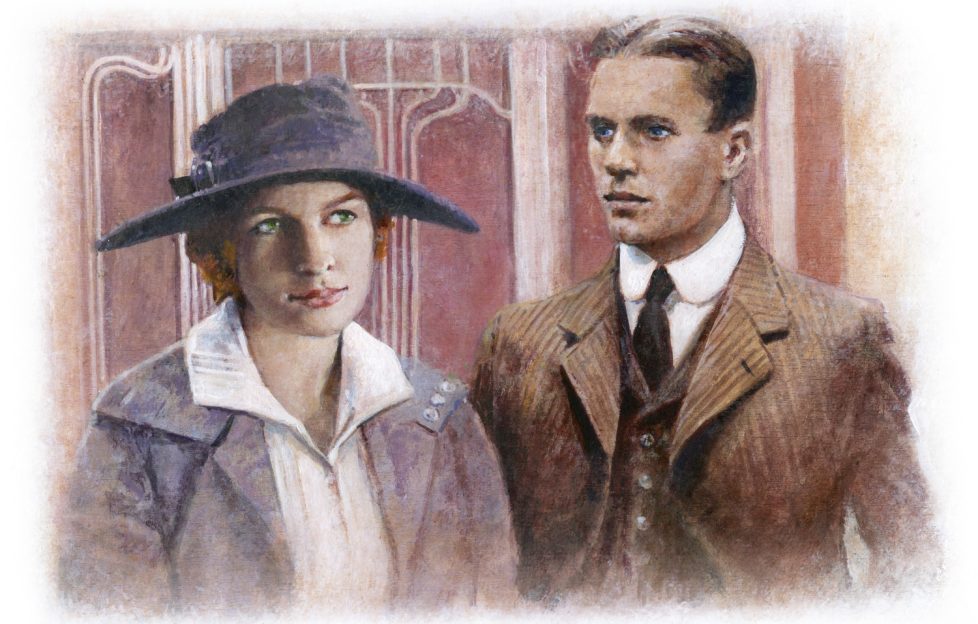 Illustration by Michael Thomas.
This is an exciting sneak peek into a very, very exciting issue.
Why? Because every single one of our seven short stories is by a writer making their "Friend" debut!
Seven of them. Isn't that remarkable?
Nurturing new talent and offering writers such an opportunity is what the "Friend" has always been about, of course.
But even so, seven at once is super-satisfying.
And you can read a wee interview with each one of them on our website, where we've marked this special week with a Writer Of The Day each day.
The stories
Our opening story is "Look On The Bright Side" by Gillian Best. Set during World War One, it's about an umbrella and a chance meeting at a bus stop. Illustration: Michael Thomas.
"A Sheep On The Line" is by Elizabeth Meyer, about . . . well, a sheep on a railway line.
This is funny and creative and you really need to read it. And our Manon's illustration suits it perfectly.
The sadness of loss is the theme of "The Call Of The Sea" by Lynn Smith, a poignant yet uplifting story illustrated by Michael Thomas.
A dog called Banjo warms the heart in "Someone To Love" by Zoe Collier, illustrated by Manon Gandiolle.
We've already had a letter from a reader about this story:
I just couldn't resist writing to say how much I enjoyed the story 'Someone to Love' by Zoe Collier.

I found it really moving and by the end of the story I had tears in my eyes.

Goes to prove how kindness and caring really does go a long way.

Thanking you for a great magazine.
"The Lucky Socks" by Anna Hamblin opens with the line, "Does Superman need his underpants to be a superhero?"
It's a story about superstition and faith, illustrated by Helen Welsh.
"Saturday Night At the Movies" . . . doo-de-doo-de-doo . . . Sorry, got The Drifters in my head now.
This is a fun story about Norman's first date — he hopes . . . By Bob Bishop, it's illustrated by Jim Dewar.
Our seventh story is by D. Hawkins, a most poignant tale of a soldier returning from the war in 1946. It's "Twelve Red Carnations", delicately illustrated by Manon Gandiolle.
Every story is quite excellent, and we're delighted to welcome these seven new writers to the "Friend" family.
Serials
"Jinty's Farm" by Kate Blackadder continues this week, and Rosalyn makes an astonishing discovery. Illustration: Andre Leonard.
"The Girl From County Clare" by Tony Redcliffe just gets more dramatic by the minute. This week, Kitty meets the one man who might be able to tell her where Pat is . . . Illustration: Mandy Dixon.
Series
Leo can't believe his good fortune in "Hold The Front Page" by Eirin Thompson.
And Ruby has post-festivities itchy feet in "Riverside", our exclusive weekly soap by Glenda Young.
What a sneak peek . . . what an issue! Enjoy!