Fiction Sneak Peek: February 22 Issue
---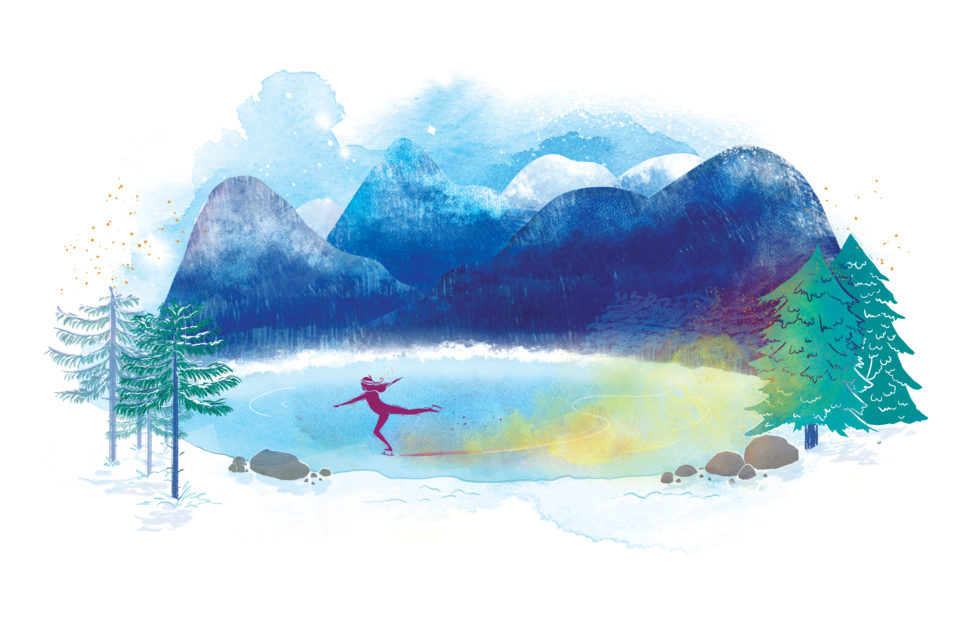 Illustration by Manon Gandiolle.
Hello, and welcome to my very first 'Sneak Peek' as Fiction Ed!
As always, we have seven brand-new stories we hope you'll enjoy.
Our opening story this week is "The Ice Princess" by Nicola Martin. A last-minute change of plan leads to a poignant moment for a mum and her teenage daughter. Stunning illustration by our very own Manon Gandiolle.
"Yana's House", by Writer Of The Week Patsy Goodsir, is the gentle and moving story of a child refugee finding her feet here in the UK.
Will she find a warm welcome? Can she settle in, when life's so very different to how it was back home? Accompanying the story is a beautiful illustration by Philip Crabb.
"The Name Of The Game", by Jacqui Cooper, is the light-hearted, humorous story of what's in a name — particularly when that name is Tallulabelle! Will shortening it help her find true love?
Pancake Tuesday is on the horizon in "Super Mum!" by Eirin Thompson. Single mum-of-three Anna is struggling to find the time to even buy pancakes, let alone make them . . .
In "A Spy For Life" by Alison Carter, we find out if sassy 78-year-old spy Pru can save the day, even though she's officially retired. Sailesh Thakrar has illustrated this one for us.
We're in Singapore for the next story. "Dancing In The Street", by Stefania Hartley follows the lives and loves of two commuters — one a tissue seller, and one an inspirational busker. With a joyous illustration by Manon Gandiolle.
Anjula's friends and family call her "The Bag Lady" — she knows the perfect bag is out there, but just hasn't found it yet! Val Bonsall's "In The Bag" is the story of how one of her bags leads to a very happy meeting.
Series
In "Living It Up", by Jessma Carter, Rachel, Flora and Abigail have one month to get organised before they move in to their new home.
Sam asks Jim to hand over his keys to the pub in this week's "Riverside". Find out why, and what's really bothering Jim, in our weekly soap by Glenda Young.
Serials
We have a brand-new serial starting this week. "Under An Island Sun" will bring a ray of sunshine to rainy winter days! By Rebecca Holmes, the artwork is by Sailesh Thakrar.
Events are moving apace in "The Quest For The Dove Tree", written by Penelope Alexander and wonderfully illustrated by Ruth Blair. After a scary river journey, a perilous trek to the Mission awaits . . .
If this sneak peek has encouraged you to pick up a copy of "The People's Friend", remember you can subscribe to the magazine to have every issue delivered straight to your door!
Click here for more information.