Fiction Sneak Peek: March 21, 2020 Issue
---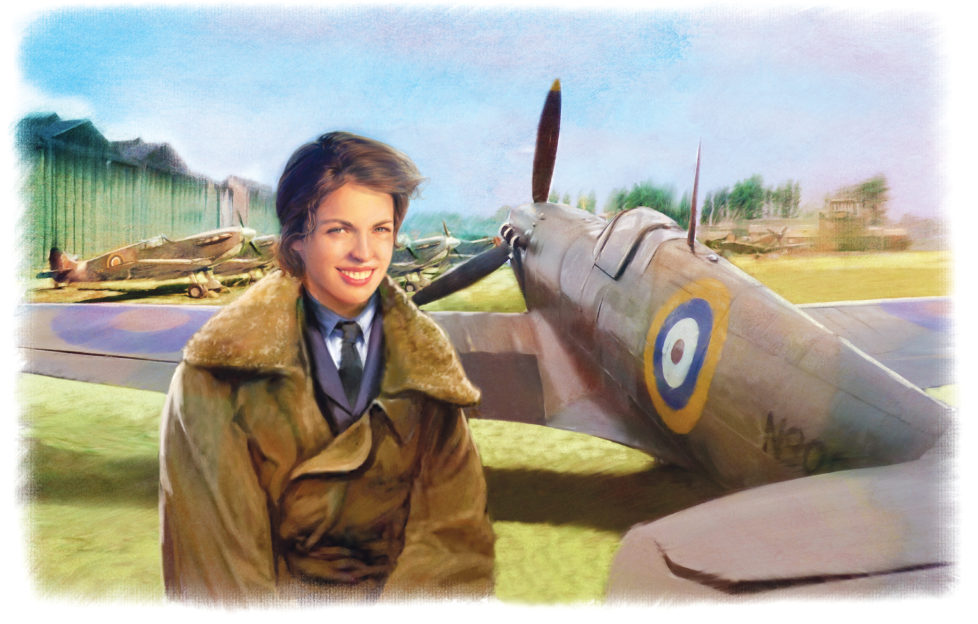 Illustration by David Young.
Welcome to the Fiction Sneak Peek for our new issue, on sale Wednesday!
Series
In "Living It Up", the ladies are settling in to their new home. But how are their families feeling? Find out in the latest instalment of our series by Jessma Carter.
"Riverside", by Glenda Young, sees Ruby thinking of ways to get Jim out from under her feet. And Jim's steak and ale pie is the talk of the salon!
Serials
It's part two of "The Tanner's Daughter" by Pamela Kavanagh, and Will has bad news to share with Jane about the accounts. This serial's stunning illustrations are by Mandy Dixon.
And in our final instalment of "Under An Island Sun", unexpected news takes Mairi on a journey back home. By Rebecca Holmes, with lovely sunny illustrations by Sailesh Thakrar.
Short stories
Our opening story this week is by debut "Friend" author Louise May — our Writer Of The Week.
In "Under Brighton Pier", Beth has a story to tell. And it's one that's close to her heart — a story of true love, from yesteryear. But reporter, Jean, is late . . . Illustrated by Ruth Blair.
In "Fred On The Case", by Christine Bryant, Eleanor Everett has retired to the country. Made welcome by everyone, she discovers her new neighbour, Fred Bunting, is a bit of a detective. And a would-be matchmaker! Martin Baines has illustrated this one for us.
Lyla would never think of getting her mum a Mother's Day card. She wouldn't appreciate it. But when boyfriend, Nick, is choosing one for his mum, it starts Lyla thinking . . .
"Pick A Card, Any Card", by Val Bonsall, has a sweet illustration by Sarah Holliday.
"Lunch With Colin Farrell" is a Mother's Day story with a difference! Maureen and Jean aren't sure how to feel about Mother's Day, since both their mums are gone, and they're not mums themselves. Cue the local vicar . . . a man with a plan!
This funny and thought-provoking story is by Eirin Thompson, and illustrated by Ruth Blair.
And that's not all . . .
Wendy Janes' short story, "Personal Space", introduces us to Faye, who's seeking peace and quiet while she mulls things over in her mind.
But a stranger on the bench has other ideas. Or is she a stranger? This uplifting short story about the power of kindness is illustrated by Manon Gandiolle.
We go back in time to WWII for our next story, by Lydia Jones. In "What Happens Next", ATA pilot Dottie doesn't want to worry her parents, but knows she should tell them the truth. David Young's lovely illustration, above, sets the scene for us.
This week's final short story is "Vital Signs" by Keith Havers. After meeting on a work-related exercise, Janine and Toby sign up for a First Aid course. Will it lead to heart trouble?
Sneak peek leave you wanting more? Our new issue is on sale on March 21. Enjoy!
Remember you can subscribe to the "Friend" today, and you'll never miss another issue. Plus, for a limited time, you'll get a free gift! Click here for more information.