Writing Prompt Story Starter: Inspirational People
---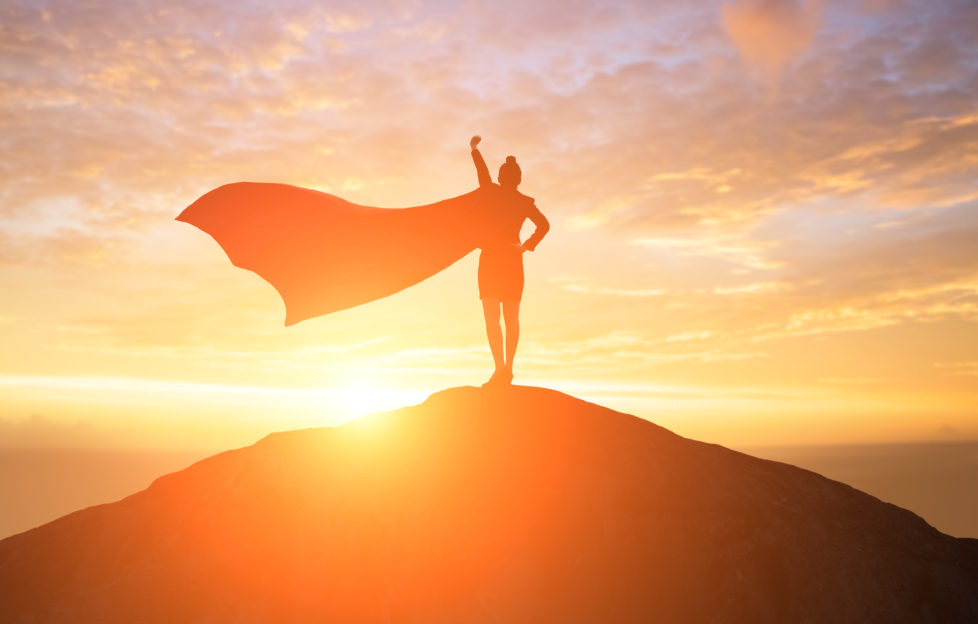 Shutterstock.
We hope each Story Starter we upload is an inspiration to our writers out there.
And this week's is all about . . . inspiration!
Although the Fiction team are working from home at the moment, we're keeping in touch with each other regularly throughout each working day. And sometimes informally at the weekends, too.
Regular contact helps us keep stories, poems and pocket novels flowing through from our desks, to Editor Angela, to our Production team, and eventually into the pages of the magazine. Thanks to our Admin team, we're also able to process payments in the usual way — a small reassurance, in this uncertain time.
While we were in touch this week, the team discussed how moved we were by the story of Captain Tom Moore.
At 99 years young, Captain Tom decided to raise money for our amazing frontline NHS staff by completing 100 laps of his garden. Tom initially hoped to raise £1000; at the time of writing, an astonishing £17 million pounds. And this figure is still rising!
It isn't just money that Captain Tom has raised; it's the spirits of the whole nation. His message is that "people who are finding it difficult at the moment, the sun will shine on you again, and the clouds will go away . . . we will get through it in the end".
Stars shining in the dark
So, this week, let's focus on inspirational people in your writing.
People who put others first, who keep everyone else going with a kind word or a thoughtful text when times are tricky. Stars, shining in the dark.
People who make all the difference to their families, friends, and colleagues.
Amazing doctors and nurses, ambulance men and women, healthcare workers, and care home staff.
Scientific heroes — like those who put men in space, and brought them back again. Little-known heroes, like June Almeida, who discovered the first human coronavirus.
Sporting heroes, representing their teams, and their countries. Musical, literary and artistic heroes. Historical heroes. And heroines, of course!
Our "Friend" fiction heroines typically remain cheerful and upbeat even when times are difficult, and there are obstacles to be overcome.
Real people
If you're writing about real-life as opposed to fictitious characters, we find it's best to base the story around them.
They can be part of the story, but very much on the periphery. And we'd be very wary of involving them in any dialogue.
We've just bought a super story by Annie Harris, set in the time of Florence Nightingale, written from the perspective of one of her nurses.
We've also featured a story about the life of Clarice Cliff — written from the perspective of one of her artistic team.
Some of our writers have enquired about whether we're accepting stories based around the present situation.
We'd suggest that readers may be relying on their "Friend" for entertainment and comfort at this time. Perhaps to provide a space away from the current situation.
As the long-term situation becomes clearer, this may change; we'll keep you updated.
Best of luck with your writing this week.
If you're looking for another Story Starter, take a look at our Archive here.