Features Sneak Peek: Special 196
---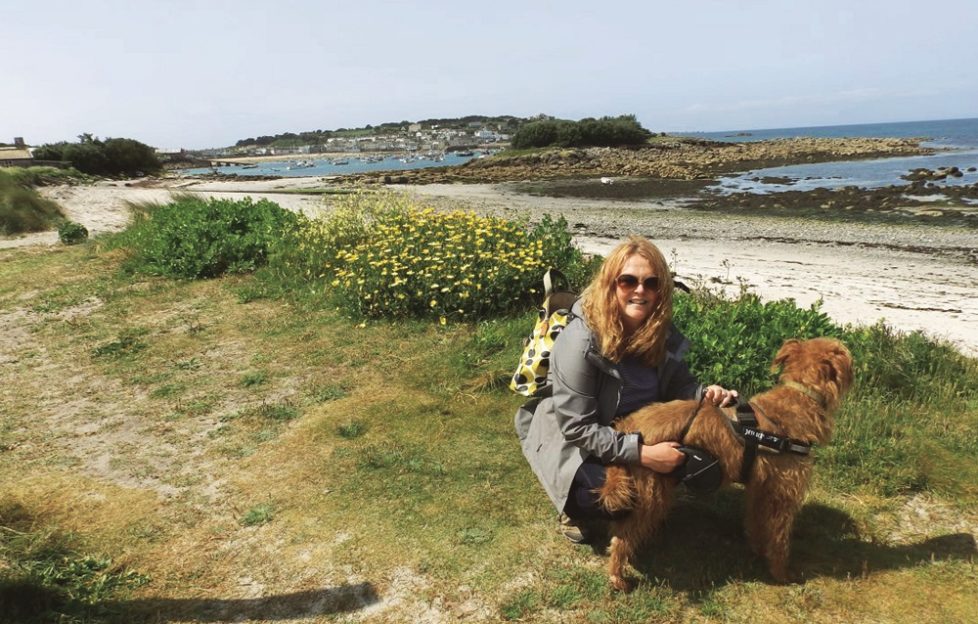 Photograph by Lorna Cowan.
It's time for another Special! You won't want to miss out on this one, it's filled with fabulous features we can't wait for you to read.
The Scilly Isles
First up, Lorna Cowan has been exploring the Scilly Isles with her trusty canine companion, Chutney.
The archipelago 28 miles off the coast of Cornwall is bursting with wildlife, exotic greenery and breathtaking views across the cluster of islands.
Lorna scouts out the best spots for visitors (human and dog!) in our latest Special.
Crafty Cruising
Many of you will know actress Julie Peasgood from "Hollyoaks", "Emmerdale" or "Loose Women". But did you know Julie also has a talent for crafts?
Gillian Thornton spoke to Julie about her passion for all things craft and how she came to run craft workshops on cruise ships. Read up on Julie's lesser known side in Special 196.
Join the Book Club
From Richard and Judy's book club to Oprah's book club to Reese Witherspoon's book club, book clubs have never been more in.
Dawn Geddes celebrates book clubs in our latest Special, discussing her own experience with book clubs, what we can gain from them and the emerging trend of online book clubs. Discover why you should join a book club in Special 196.
A Centenary at Exbury
Exbury House in Hampshire is 100 years old this year. In honour of this momentous anniversary, Pat Coulter took a stroll around its famous gardens.
Exbury House was originally commissioned as a "stone frigate" for HMS Mastodon, and is surrounded by stunning greenery. Take in the view in Special 196.
A Day in the Life of an Emergency Vet
Emergency vet Sara Jackson works 15 hour night shifts performing complex surgery on injured pets.
Get an insight into the emotional roller coaster of life as an emergency vet in Special 196.
That's Not All…
Elsewhere in this week's issue, Polly Pullar celebrates Britain's native deer, Bill Gibb learns about the Edinburgh Tool Library, Solange Hando takes a tour of South Carolina, and much more.
If you can't get to the shops just now for your "Friend" Special, subscribe now by clicking here. This will mean your "Friend" will come straight to your doorstep! 
You can also take out a digital subscription, meaning your issue will come straight to your computer, tablet or phone! And it's great value for money. Click here for more details.