Fiction Sneak Peek: August 29, 2020 Issue
---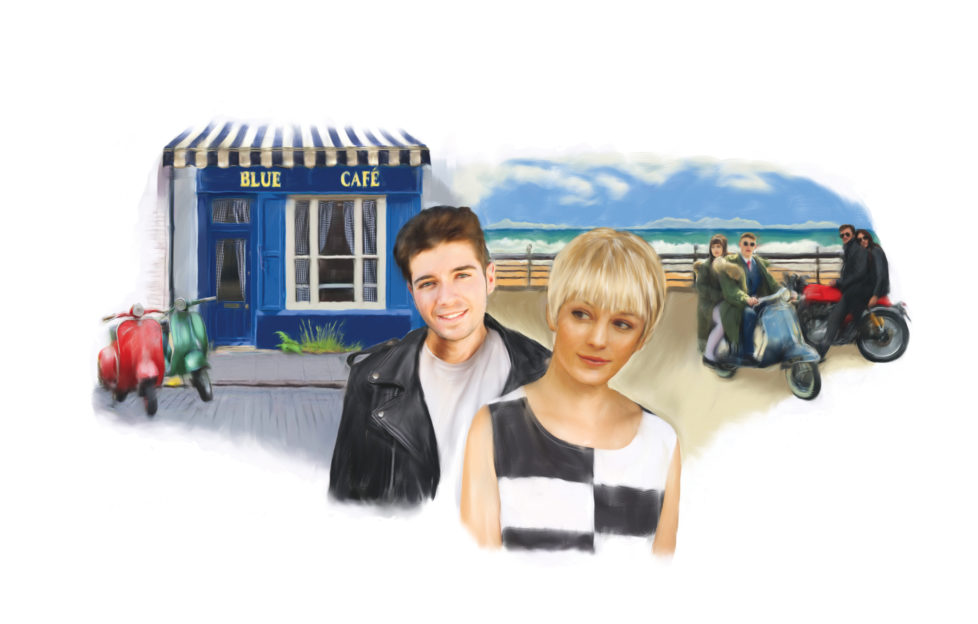 Illustration by Pat Gregory.
Welcome to a sneak peek at the Fiction you'll find in your "Friend" this week!
We're so happy to bring you another great selection of stories from our talented pool of writers.
Short stories
Our opening story this week is "The Cursed Tale". By Val Bonsall, it's set in the 1800s. What is happening to the storytellers at the tavern by the river? Charles Maine believes he has the answer. With a spookily atmospheric illustration by Ruth Blair.
In "Maybe, Baby", Cecily has a tough decision to make. Will she follow her heart? Find out in this moving story by Eirin Thompson. With a very sweet illustration by Sarah Holliday.
When Lily discovers that her mum has given her prom dress away to the charity shop, she tries to get it back. Find out what happens next in "Just Like Cinderella", a wonderfully heart-warming short story by this week's writer of the week, Claire Buckle.
Can there be a happy ending for a 1960s Mods and Rockers Romeo and Juliet? Find out in "Breaking The Rules", by Lynda Franklin. With a super 60s-style illustration by Pat Gregory (above).
With a new partner at work and a suspicious death to investigate, Diane has a busy day ahead in "By The Book". Our super story by Joanne Duncan is illustrated by Mandy Dixon.
Next up is "Words Unspoken". Sheryl wished with all her heart that she'd had the courage to stand up to Mrs Drake years ago. Could now be her chance? By Alison Carter, this perceptive short story is illustrated by Helen Welsh.
Our final short story this week is just lovely. Rosie heads to the oak whenever she needs advice about her life. Find out why in "The Spirit Of The Tree", by Susan Sarapuk.
Series
In Part Two of our new series by Della Galton, "Paw And Order", something goes missing on Dan's latest assignment . . .
And in "Riverside", little Sarah is eager to see her "other" mummy. But who could that be? Our weekly soap is written specially for the "Friend" by author Glenda Young.
Serials
It's the penultimate instalment of "Rebel With A Cause" this week, and Miranda's letter from home is giving her more than one dilemma. Our serial, set in 1903, has been written especially for the "Friend" by Jan Snook, and has wonderful illustrations by Mandy Dixon.
And in the final instalment of Mark Neilson's "A Debt Of Honour", Shauna doesn't know what the future holds. But she knows with whom she'll be facing it . . . André Leonard illustrated this one for us.
See you next week!
---
If this sneak peek has left you wanting more, don't worry! Our new issue is in shops soon.
Did you know that subscribers receive their issues early? Click here for more information on subscribing to the "Friend" today. You'll never have to worry about missing another issue again!
Plus, if you're worried about potential delivery issues, we have a great digital subscription available. This way, you can download every issue straight to your phone, tablet or home computer.