Fiction Sneak Peek: September 19, 2020 Issue
---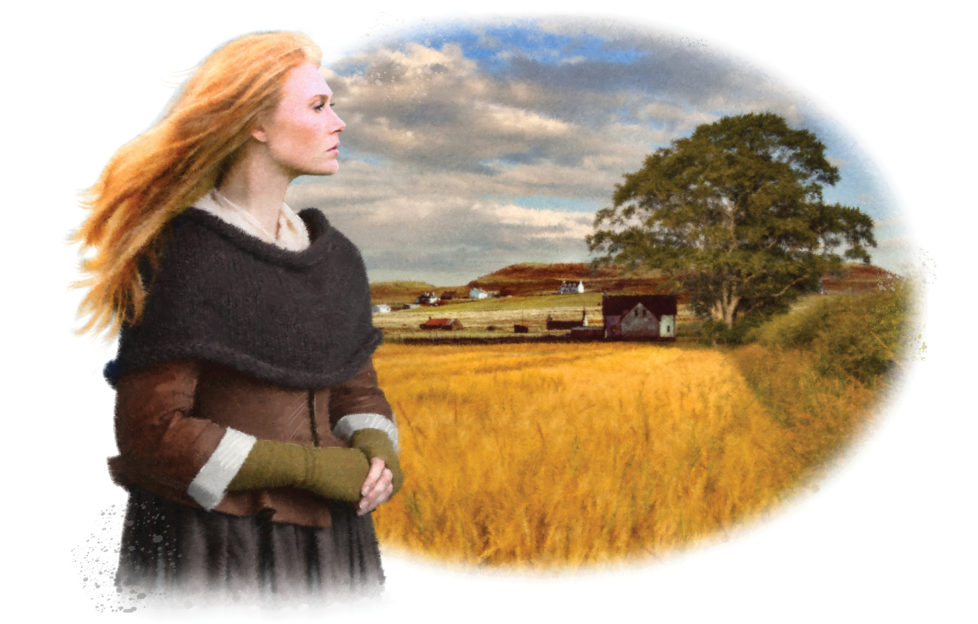 Illustration by Mandy Dixon.
Welcome to our weekly sneak peek at the fiction you'll find in the latest issue of the "Friend"!
Our opening story this week is a cracker.
Set in the 1920s, "Leaving Home" sees Jess running away from grief and heartbreak. What does the future hold? Find out in this strong story by our Writer Of The Week, Joan Cameron, accompanied by stunning artwork from Mandy Dixon (above).
In "Time For Family", Julia is happy to welcome Cassie's fiancé, Liam, into the family. But he seems to have a controlling personality . . . Alison Carter's family story is complemented by a warm illustration from Jim Dewar.
"Taking The Test", by Stefania Hartley is next. Melina wants to learn to drive, but Tanino is far from pleased. There may be trouble ahead! With an illustration by Jim Dewar.
Could a broken leg help to heal a broken relationship? Find out in Jean Robinson's "On The Mend", illustrated by Manon Gandiolle.
"A Breath Of Fresh Air", by Alyson Hilbourne is our next story. Owen hopes to reconcile with his ex. Then he meets shy Clare and begins to see things differently . . .
Val Bonsall's "To The Manner Born?" is our lighthearted next story. Gran has nothing good to say about Mr Dinnock – does his grandson have just the same manner? Beautifully illustrated for us by David Young.
Our final short story is Eirin Thompson's "The Last Sweet Potato". It's day eight of Monica's diet, and it's been a long day. All she needs is one sweet potato – but she's not the only one who needs it! Kirk Houston's illustration brings us to the end of this week's short stories.
Serials
It's the second part of Alison Carter's exciting "A New World" this week, and Christopher has a surprise for his wife and children. Set in the 1600s, our three-part serial has illustrations by Sailesh Thakrar.
And in Part Three of Katie Ashmore's "May The Best Team Win!",  Rachel is looking forward to her date with Ewan, but it seems there are surprises in store for her, too. Hope you're enjoying this serial, with illustrations by Gerard Fay.
Series
This weeks' "Paw And Order" sees a troublesome terrier causing havoc on Dan's latest assignment. Our latest series has been written specially for the "Friend" by Della Galton.
And in Glenda Young's "Riverside", what has Jim bought Ruby for their anniversary?
---
If this sneak peek has left you wanting more, don't worry! Our new issue is in shops soon.
Did you know that subscribers receive their issues early? Click here for more information on subscribing to the "Friend" today. You'll never have to worry about missing another issue again!
Plus, if you're worried about potential delivery issues, we have a great digital subscription available. This way, you can download every issue straight to your phone, tablet or home computer.