Fiction Sneak Peek: November 14, 2020 Issue
---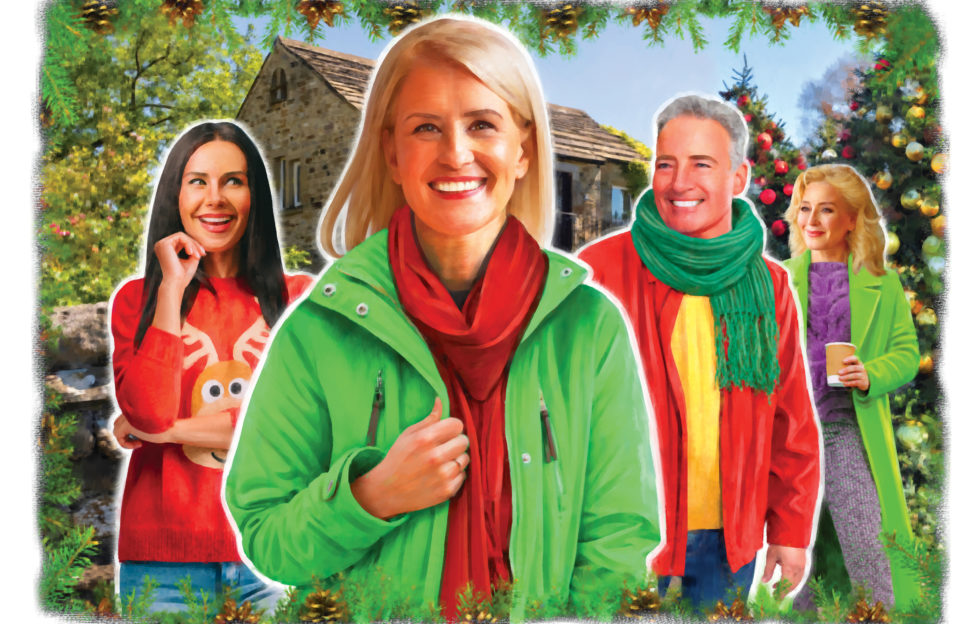 Illustration by Kirk Houston.
Welcome to your sneak peek into brand new week of reading with "The People's Friend"!
Short stories
We begin this week's fiction with Alyson Hilbourne's "A Place In The Country". Widowed Emma and her son, Owen, have moved to a cottage in the country – but Owen's having problems settling in. Can handyman, Doug, come to the rescue? David Young illustrated this uplifting story.
When you've lost everything, what else is there to do but start over? One couple do exactly that in our next short story. By Patsy Collins, "Starting Over" is illustrated by Jim Dewar.
Our next story is Alison Carter's fascinating "Into The West".  Set in 1989, it tells the story of the "welcome money" given out by the West German government to visitors from the East of the city, after the fall of the Berlin Wall.
A debut author!
In our next story, Susan's husband has died, and she decides to visit Paris. While there, she casts her mind back to the person she was, before marriage and children. "When In France" is by debut "Friend" author, Marie Penman, and has a reflective illustration by Sailesh Thakrar.
Nancy Parker's nickname in the town is "Nosey". Then a newcomer befriends Nancy, and realises that Nancy has a lot to give, if only people would take the time to get to know her. Jessma Carter's short story, "A Portrait Of Nancy Parker" is illustrated by Jim Dewar.
"Back To School" is up next. Maths was not Lisa's strong suit at school, but she needs it now if she's to fulfil her dream and apply to teacher training college. There's only one thing for it – night school! Sharon Haston's light-hearted short story is illustrated by Mandy Murray.
Our final short story this week is "Proposal At The Cat Café". Billy is planning something major, and Maxine has a good idea what it might be. This is the penultimate Cat Café story, written for us by Suzanne Ross Jones.
Serials
Part One of our new four-part serial by Lesley Collison starts today! Find out why Cheryl wants this Christmas to be different in Part One of "The Christmas Swap Shop", illustrated by Kirk Houston (main picture).
In Part Two of Kate Finnemore's gripping serial "Bring Him Home", there's still no word from Harry. Rose decides to take matters into her own hands. What will her parents have to say about her travelling abroad to look for him? Philip Crabb's artwork perfectly illustrates our super serial, set after the Armistice.
Series
Will Sheila be able to make her difficult decision? All will be revealed in this week's "Paw And Order", by Della Galton.
And in Glenda Young's "Riverside", Dave and Susan are about to receive an unexpected visitor…
---
If this sneak peek has left you wanting more, don't worry! Our new issue is in shops soon.
Did you know that subscribers receive their issues early? Click here for more information on subscribing to the "Friend" today. You'll never have to worry about missing another issue again!