Features Sneak Peek: Our Christmas Special
---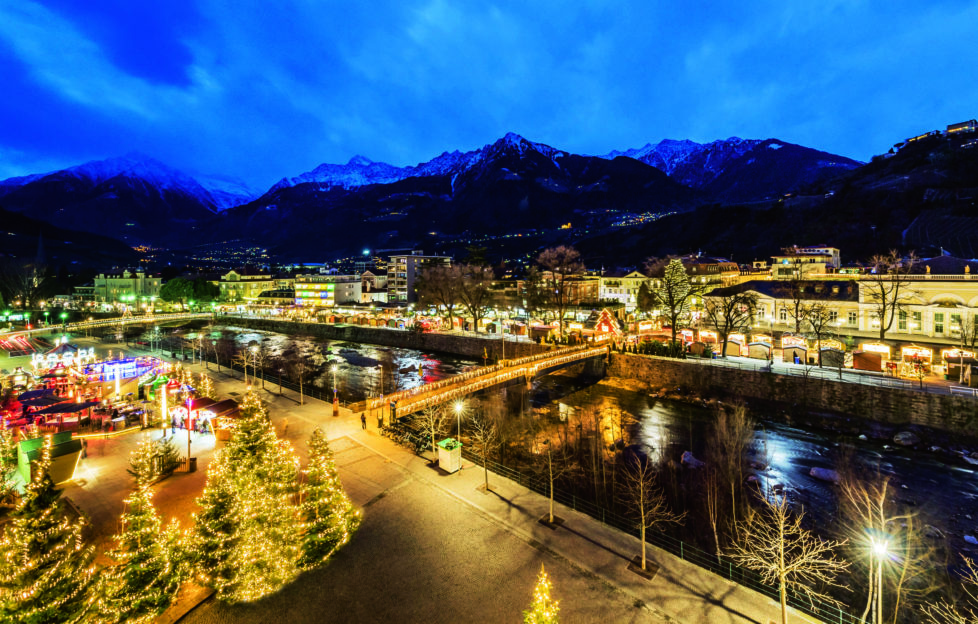 Photograph by Merano Tourist Office/Hannes Niederkofler.
It's that time again — our Christmas Special is about to hit the shops!
Read on to find out what to expect in Special 200.
Dramatic Dolomites
Lorna Cowan visits the Dolomites in the Italian Alps, soaking up some festive magic at the Christmas markets.
Twinkling fairy lights drape buildings and the smell of roasted chestnuts and mulled wine fill the air. It's a perfect way to do some Christmas shopping.
Gingerbread City
Gillian Thornton visits a city that looks almost good enough to eat. Because it's all made of gingerbread!
The miniature fantasy world includes icing likenesses of SpongeBob SquarePants and The Gruffalo.
Some buildings even come complete with stained-glass windows made of sugar.
The Magic Of Mistletoe
At the start of December, residents of a Worcestershire town adorn their homes with sprigs of mistletoe to coincide with a local festival devoted to this mystical plant.
Simon Whaley attends the Tenbury Wells Mistletoe Festival.
With music and singing and the official crowning of the Mistletoe Queen by the Holly Prince, this is no ordinary festival . . .
St Albans' Woolly Wonders
Wendy Turner takes us to St Albans and treats us to the talents of the local yarn bombers.
Post boxes in the area are decorated with crocheted and knitted scenes, raising money for good causes. And putting smiles on visitors' faces.
Elsewhere: we take a walk down Memory Lane with a look back on some memorable Christmas ad campaigns, and Polly Pullar shares some of her favourite photos of the season.
Plus, Ali Henderson learns how The Marmalade Trust is tirelessly tackling society's silent epidemic.
This year especially we need a good dose of Christmas cheer so we're sure you'll love your CD that comes with the magazine!
Traditional tunes abound, so it's guaranteed to evoke nostalgia and make you feel festive.
Enjoy!
---
If this fiction preview has left you wanting more, don't worry! Our new Special is in shops soon.
Did you know that subscribers receive their issues early? Click here for more information on subscribing to the "Friend" today. You'll never have to worry about missing another issue again!