Fiction Preview: Special 203
---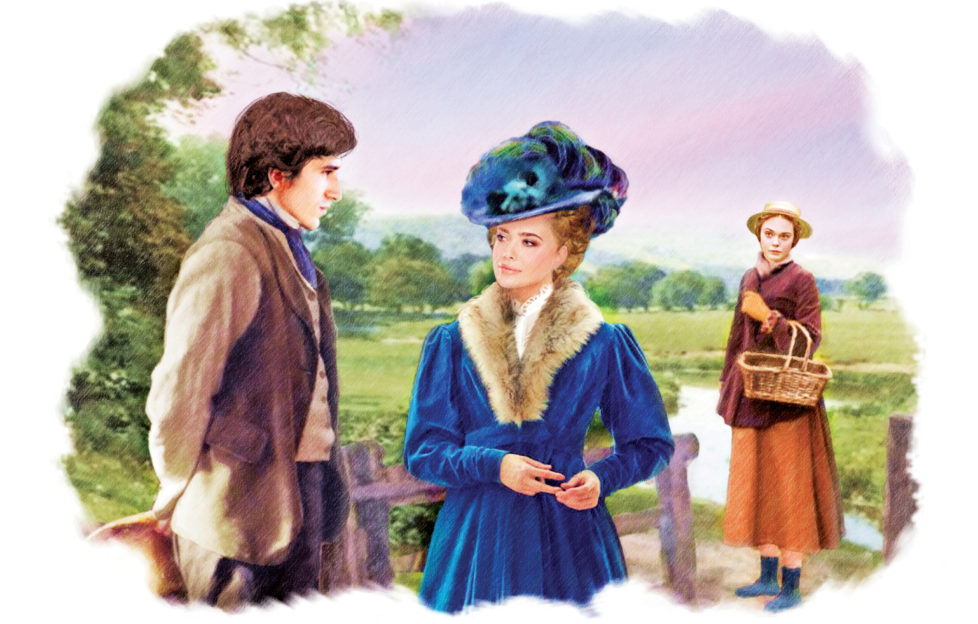 Illustration by Ruth Blair.
Hello, and a very warm welcome to our look at the Fiction in Special 203, on sale Wednesday, 20th January.
The opener
Louisa needs her cousin's guidance, but in which direction will it take her? Alison Carter's perceptive short story, "Of Gentle Persuasion", is set in 1910 and illustrated by Ruth Blair (above).
A grandfather shares his wartime tales in Diana White's "Passing It On". Warmly illustrated by Jim Dewar.
A flash of colour means different things to different people in Della Galton's "A Flash Of Red". With an illustration from Shutterstock (below).
Ewan Smith's moving "Castles And Cuddles" explores a family bond. With a thoughtful illustration by Pat Gregory (below).
Peg is wary of Mistress Cooper – some say she's a witch. When Mistress Cooper saves the life of Peg's husband, Peg feels compelled to warn her of impending danger.
"Voices On The Wind" by Alyson Hilbourne is set in the 17th century. With an atmospheric illustration from the Shutterstock picture library (below).
A nervous dog is welcomed into a new home in our next short story, Alyson Hilbourne's "Henry's Jacket". With an image from Shutterstock (below).
An Edwardian mystery needs to be solved in Joanne Duncan's "Train Of Thought", with a super illustration (below) by Sarah Holliday.
Pru's life as a spy comes back to haunt her in Alison Carter's exciting Long Read, "Die Another Day". With a suitably cryptic illustration by Sailesh Thakrar (below).
And there's more . . .
A colleague becomes a friend in Teresa Ashby's "Go For It!", illustrated by Sailesh Thakrar (below).
A couple take a holiday in the Lake District in Rebecca Holmes' "A Country Hideaway". With a lovely seasonal illustration by Helen Welsh (below).
Vicky has just five minutes to get everything she needs in "One Last Dash" by Gabrielle Mullarkey. With a fun illustration by Shutterstock (below).
Since Charlie's wife left, there's been a gap in his life. He decides to become more proactive in her absence. Barbara Dynes' short story, "Keeping Busy", is illustrated by Philip Crabb.
Friends Carrie, George and Sophie have been friends since primary school. But now there's a handsome new doctor in town, and they all have their eyes on him! Mandy Dixon illustrates author Susan Blackburn's story, "Four's A Crowd".
Crime novelist Stella feels sure her new neighbours are behaving oddly in Alison Carter's "Fact Or Fiction". Illustrated by Jim Dewar (below).
The closer
In Katie's Ashmore's "Only Connect", Norman and Brenda both seek peace after traumatic events in their lives. They find it in each other, and in their Quaker meetings.
Mandy Dixon illustrated this gentle short story (below). It completes our fiction for this Special.
---
For more from Fiction Ed Lucy, read her blog here.
And remember, you can subscribe to make sure you never miss another "Friend" Special. In fact, we'll have them delivered straight to your door! Click here for more information.