Fiction Sneak Peek: March 20, 2021 Issue
---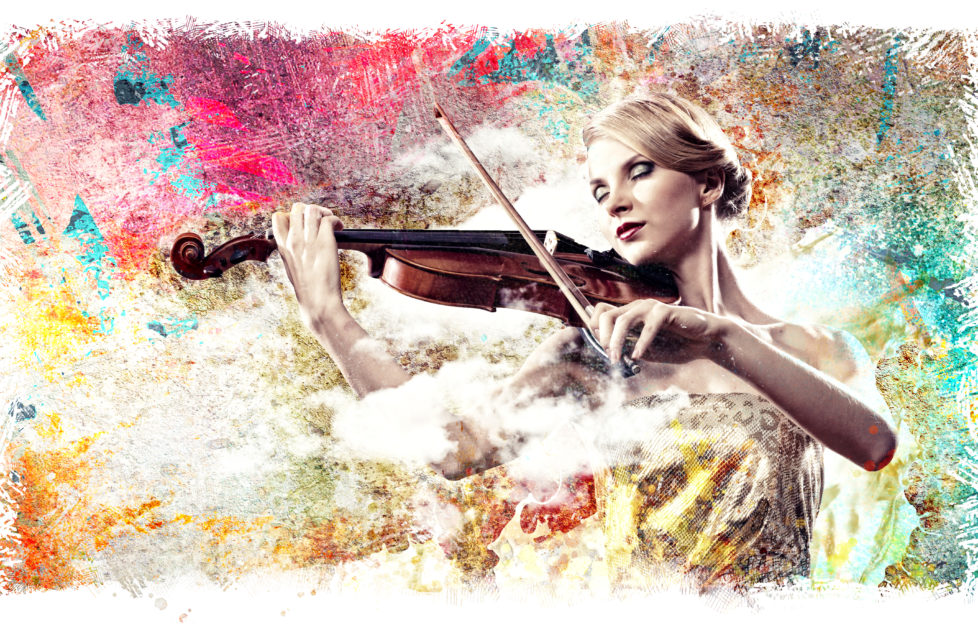 Shutterstock.
Hello, and a warm welcome to our sneak peek at the fiction you'll find in this week's issue.
Short stories
Our Opening Story is Moira Gee's "True To Life". A TV Drama gets Willie thinking about the sorts of conversations he has with his wife, Andrea. Are they really only all about humdrum aspects of their life together? Kirk Houston is the illustrator.
Maureen and Jean are due to get their vaccines any day. So why is Jean acting so strangely? Find out in Eirin Thompson's "What The Doctor Ordered". With an illustration by Ruth Blair.
Engineer, Mario, is secretly in love with a violinist who lives in his building. His shyness prevents him from asking her out – but then fate intervenes, in the shape of a stocking. Stefania Hartley's romantic short story, "The Sound Of Strings",  is illustrated by Shutterstock (above).
Isla's mum's birthday party was cancelled last year, and she's determined to give her a party to remember this year. But now it looks like their plans are on hold again. Or are they? Find out in "Snow Problem" by Teresa Ashby. With an illustration by Manon Gandiolle.
Our next story is set in the 1950s. Jean only accepted the role of Typing Pool Manager as a favour to a friend – but with dodgy dealings and clandestine romance afoot, it's "Anything But Dull". Joanne Duncan's clever short story is illustrated by Sarah Holliday.
Barbara retires from teaching and dreams of owning the perfect puppy. Life has a way of turning up surprises, as you'll find in Eileen Gilmour's "New Tricks", with an illustration by Shutterstock.
In our final story of the week, Carly has been widowed young, and the loss has left a big hole in her heart. Could another man ever fit into her life? Katie Ashmore's "The Missing Pieces" has a Shutterstock illustration.
Serials
A super six-part serial starts today, set in 1895. Sisters Millicent and Lucinda don't yet know it, but their lives are about to take them in very different direction . . . Katie Ashmore has written "A Tale Of Two Sisters" for us, it has outstanding illustrations throughout by Helen Welsh.
There's nothing Gwen likes more than bringing all the people she loves together. Find out if that's possible in the final instalment of "All Change At The Cosy Café"? Sailesh Thakrar illustrates Beth Watson's serial.
Series
Dan needs Sheila to talk him out of something, in Della Galton's "Paw And Order".
And Susan has some surprising news for Dave in Glenda Young's "Riverside".
---
If this sneak peek has left you wanting more, don't worry! Our new issue is in shops soon.
Did you know that subscribers receive their issues early? Click here for more information on subscribing to the "Friend" today. Right now we're offering a fantastic subscriber discount, too: just £8 for the first 13 issues. Don't miss out, take advantage of this offer while it lasts!
Fiction fans will also want to listen to "Reading Between The Lines", our story podcast!