Fiction Sneak Peek: August 21, 2021 Issue
---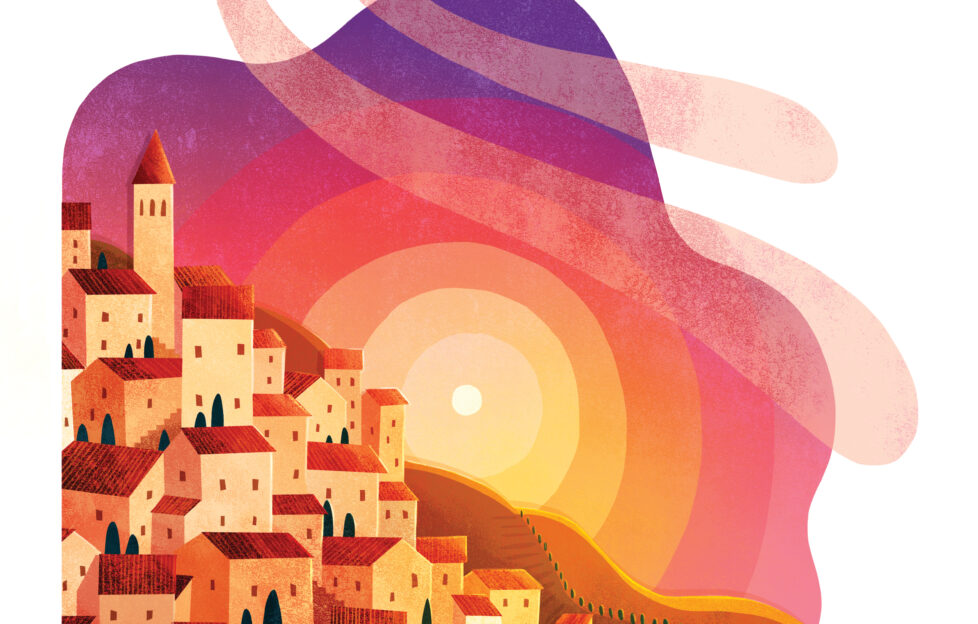 Illustration by Sarah Holliday.
Welcome to another week of feel-good summer reading with out August 21, 2021 issue!
Our opening story this week is "Heaven Sent".  Are shooting stars really bringing Vanessa everything her heart desires? Find out in Fiona Thomson's entertaining short story, illustrated by Sailesh Thakrar.
Ella and Ian make a great team, in "A Piece Of Cake" – just not in the way everyone thinks! Jan Snook's gentle short story is accompanied by artwork from Mandy Dixon.
There's the possibility of budding romance in Gabrielle Mullarkey's hopeful short story, "New Growth".
We go back to 1973 for Eirin Thompson's "Putting On The Ritz", and Edith is determined to show she has what it takes to work at the glamorous Shillington Hotel. With a perfectly '70s' illustration by James Dewar.
Fed up with life in Leicester, Fern moves to Albarracin. Will her "Visions Of Spain" give Fern the life she dreams of? Alison Carter's insightful short story has an illustration by Sarah Holliday (above).
When a teenager tries to help himself to Karen's roses, it takes her on a trip down memory lane. Val Bonsall's light-hearted "The Magic Of Flowers" is illustrated by Mandy Dixon.
"Little Star" is Estela's nickname, but it's her dad who shines most brightly in her life. By Sharon Haston, this heart-warming story has a Shutterstock illustration.
Serials
A brand new serial starts today – "In A Class Of Their Own". It's 1869, and times are changing for the women of Edinburgh in so many ways . . . by Anne Stenhouse, this serial in eight instalments is illustrated by Gerard Fay.
In the penultimate part of Moira Gee's "The Ties That Bind", a good night out with friends is just what Evelyn needs. Illustrated by Kirk Houston.
Series
In Stefania Hartley's "Tales From The Parish", can Father Okoli write a book for everyone?
And Chelsea has gone all out on the hen night arrangements, in Glenda Young's "Riverside".
---
If our August 21, 2021 issue has left you wanting more, don't worry! Our new issue is in shops soon.
Did you know that subscribers receive their issues early? Click here for more information on subscribing to the "Friend" today.
You can also take out a digital subscription, and read your favourite magazine on your tablet, smartphone or computer.