Fiction Sneak Peek: August 28, 2021 Issue
---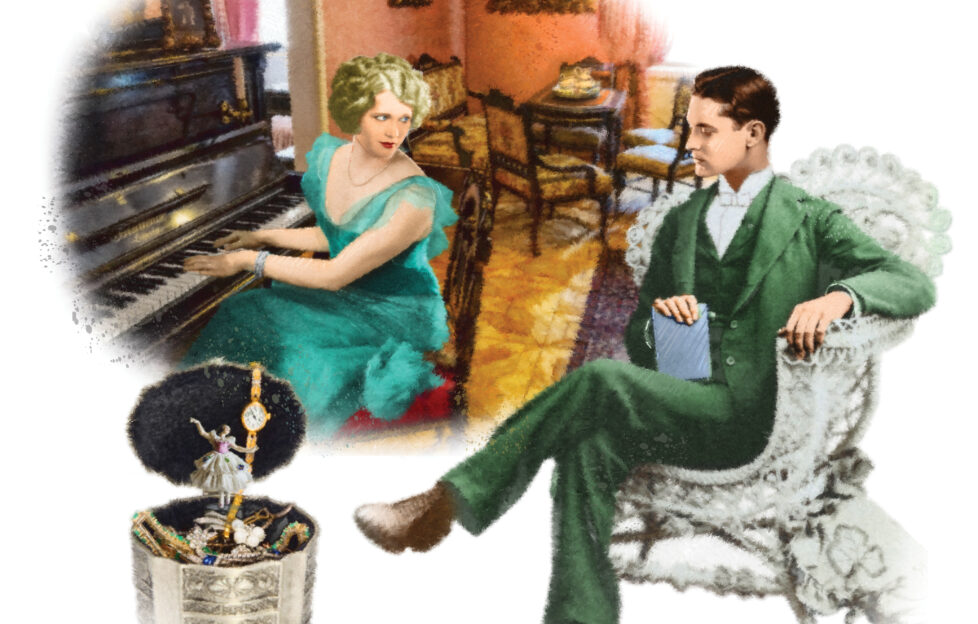 Illustration by Mandy Dixon.
Welcome to our preview of the super stories and serials in our August 28, 2021 issue of "The People's Friend".
Short stories
Maureen and Jean book a second summer break – in a haunted hotel! "In High Spirits", by Eirin Thompson, is illustrated by Ruth Blair.
Charlotte's quiet farm life in the 1800s will be remembered throughout the years. "The China Dairymaid", by Annie Harris, has a Shutterstock illustration.
Lily and her toddler go to Disneyland with Lily's new partner, Darren. Is it all a test? Find out in Alison Carter's "Stepping Up", with artwork by Sarah Holliday.
When a quiet uncle reveals his first love broke his heart, a strange coincidence takes place. Val Bonsall's poignant "A Picture Of The Past", is illustrated by Sailesh Thakrar.
Kate's lighthouse seems to cast it's own wonderful magic over its visitors, in "Lighting The Way", by Jane Ayres. With a stunning image from the Shutterstock picture library.
Charles is sure talented pianist, Miss Stone, is hiding something, in "Secrets In Song". Set in 1910, Sarah Swatridge's intriguing short story has a super period illustration by Mandy Dixon (above).
Searching for a loved little dog is a reminder of what's most important in life. "Finding Dougal", by Meg Stokes, has a sweet Shutterstock illustration.
Serials
In Part Two of "In A Class Of Their Own", has Sophia made a big mistake by visiting Lucinda Grant? Our eight-part serial by Anne Stenhouse is illustrated by Gerard Fay.
It's the final episode of Moira Gee's "The Ties That Bind", and things are finally looking up. Kirk Houston's bright illustrations have accompanied this serial throughout. A new series starts next week.
Series
In Stefania Hartley's "Tales From The Parish", it's the August Bank Holiday in Moreton-on-the-Edge, and that can mean only one thing – the Wacky Race!
And in Glenda Young's "Riverside", Hunky Henry is ready to entertain Anna and her "hens" . . .
---
If our August 28, 2021 issue has left you wanting more, don't worry! Our new issue is in shops soon.
Did you know that subscribers receive their issues early? Click here for more information on subscribing to the "Friend" today.
You can also take out a digital subscription, and read your favourite magazine on your tablet, smartphone or computer.